You have /5 articles left.
Sign up for a free account or log in.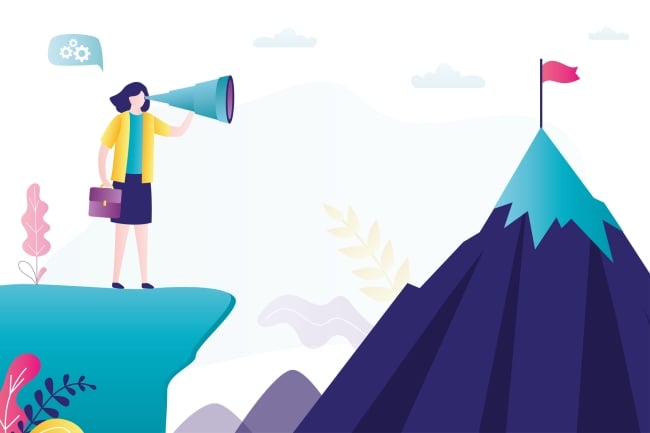 Aleksei Naumov/iStock/Getty Images Plus
In June, the beloved faculty director of our university's humanities center announced she was offered a position at a different university and would be stepping down at the end of the fiscal year. Naturally, that caused quite a flurry throughout the campus about not only her impending departure but also what the next semester would look like for the center.
As the associate director and a Ph.D.-holding "administrative scholar"—a term coined by Donna Bickford and Anne Mitchell Whisnant—many people assumed that I would take on the role of acting director while a permanent search was underway, as has consistently been the case in the past. Further, many even went so far as to argue that I should be considered for the faculty director's role on a permanent basis.
However, when the plan for succession came down from central administration, not only was it made clear that I was not going to be considered for the permanent position, I was not going to be considered for the acting position, either. The rationale, as best I can discern it from what I was told, was that I was staff, not faculty.
This experience begs the question: In an ever-evolving world of higher education where alt-ac or "administrative scholars" are becoming more prominent across college campuses, who is, or should, be considered capital-F Faculty, and what benefits or opportunities should be extended to hybrid positions?
Over the course of my 11 years in higher education, I have taught dozens of courses at nearly every level. I have taught for the Honors College and the English department. I have developed and led courses abroad and served as the faculty of record for nearly every course offered out of the humanities center. I have been asked to sit on thesis committees, direct searches and even secured an official affiliate faculty appointment in the College of Arts and Sciences. It was no surprise then, that when the nomination portal for the acting director of our humanities center opened, I fielded dozens of phones calls from colleagues of all ranks letting me know they'd nominated me. When I explained that, while I appreciated the support, I was told I did not qualify for the interim position, nearly every response was some form of "But aren't you faculty?"
The question stands: Am I faculty? Much in the same way that many people have been arguing for adjunct faculty and graduate students to have more protection against exploitation in higher education, I am arguing that alt-ac hybrid positions also should be given thoughtful consideration. This is not a new conversation: in a 2010 article outlining the need for this very thing, Bickford and Whisnant wrote, "Already in academe, people are talking about alternate academic careers for Ph.D.s. But the promise of those careers won't be fulfilled without systemic change. Universities must create formal structures to assist our growing cohort in pursuing scholarly research and teaching while continuing to develop administrative skills and talents."
Sadly, I have seen little progress on this front. For example, while teaching is written into my job description for my administrative appointment, service is not. Nearly every year, students approach me and ask me to serve on thesis committees or oversee an independent study or experiential learning experience. I am allowed, even encouraged to do this, but when I agree, I am doing so on a strictly volunteer basis. There is no additional compensation for service for those with hybrid appointments.
As I've spoken with people at similar institutions, I've learned of a steady increase of those in administrative scholar positions facing this same issue, as well as continued ambiguity about how exactly to categorize such a role on campuses. Administrative scholars are regularly asked to perform many of the same duties as tenured faculty—in fact, in some cases, those responsibilities have shifted completely away from tenured faculty positions and onto administrative hybrids. Watching an administrative scholar oversee thesis projects, take on extra courses, preside over research projects and run centers (among other things) barely causes a blink of an eye anymore, as there simply aren't enough tenured faculty members to fill all of the roles needed in higher education.
Colleges and universities want to lean on the expertise of scholars and curricular bridge builders like us, as they rightly should. The "faculty" portion of such jobs is invoked when it benefits the larger institution. But when that same label is used to argue for career advancement, recognition opportunities and research support, we hear the ever-present reminder that we are, unfortunately, only staff.
In addition to this being a ripe opportunity for exploitation of a growing category of personnel on campuses, it is also a missed opportunity. As Rebbecca Kaplan writes in her article "The Hybrid Track": "University officials and Ph.D. job seekers alike would be wise to take note of these kinds of hybrid academic arrangements and the potential benefits that they can gain from them. In an age when departments across the disciplines rely heavily on contingent labor, and Ph.D.s seek viable employment in which they can still contribute to their fields, hybrid opportunities, ideally, will help satisfy both needs and, over the long term, prompt university officials to think more expansively and creatively about potential synergies around the quad."
Indeed, these types of positions can solve an ever-growing problem in academe: the need for student-facing, boots-on-the-ground folks with administrative know-how, who are also educated in the ins and outs of educational curriculum and scholarly methodologies. But without consistency or guidance on issues like compensation and promotion for these positions, such administrative scholars can quickly and easily turn into simple problem-solving machines for the institution without protections or clear advancement opportunities. At our institution, there have been conversations around potentially transferring some of these roles into special title series faculty, where the distribution of effort reflects a heavy administrative and teaching role, as opposed to a typical R-1 faculty position where research holds the lion's share, though this has not been realized yet in any meaningful way. Universities could also consider offering sabbaticals or other research-based opportunities and allow for additional compensation for service to the institution. These are just a few of the ways we can begin to accommodate and retain the growing—and increasingly important—field of administrative scholars.