You have /5 articles left.
Sign up for a free account or log in.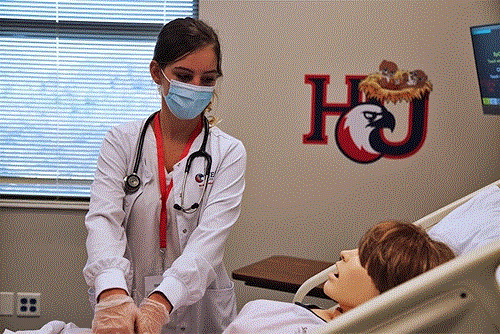 Hodges University, a small private nonprofit college in Florida, announced late Friday that it would stop enrolling degree-seeking students and close entirely by next August.  
In a news release and a message to students on its homepage, Hodges officials said that "due to financial challenges and declining enrollment numbers, we can no longer provide the quality educational programs that we have provided over the past 33 years."
Consultants and others who work with colleges on their finances have been predicting that numerous small colleges may announce closures late this summer and early in the fall as fall 2023 enrollment data come in.
The combination of suppressed enrollments, the expiration of federal recovery dollars that buttressed institutional budgets during the pandemic and higher costs due to inflation may be too much for institutions on the edge, they've warned.
Hodges's president, Charlene Wendel, who has been in the role only since last month, told the Fort Myers News-Press/Naples Daily News that the college had expected to enroll 76 new degree-seeking students this fall, but no longer will.
The institution will continue to enroll students in short-term programs such as English as a second language, and emergency medical technician training, but will otherwise focus on graduating "as many of our students as we can before closing," she told the newspaper. Hodges will work with other institutions to help students transfer.
Wendel and other officials at Hodges did not respond to Inside Higher Ed's requests for comment.
But publicly available documents from in the last few years suggest a set of developments that show a fairly typical pattern among enrollment-driven institutions: of a constant, and increasingly desperate, search for additional sources of revenue and financial lifelines.
Hodges, in Fort Myers, Fla., was founded in 1990 as International College but renamed after a private gift in 2007.
Data that the college submitted to the U.S. Education Department before the pandemic showed it having more than 1,115 full-time-equivalent students in 2017–18. The college's own data listed it as having a total of 638 enrolled students in 2021, with 338 on campus and 300 in online or self-paced programs.
The most recent data from the Education Department's National Center for Education Statistics listed Hodges as having 443 students enrolled in 2022, offering credentials ranging from certificates to master's degrees. That's about a third as many as Hodges reported to the department for 2017–18.
A weekly newspaper in Naples, Fla., reported in 2021 that Hodges had bought a building in Naples in 2013 for $13 million and transformed it into a science and technology building for the university's campus there, about 40 miles to the south of its main campus in Fort Myers.
Another article in the Florida Weekly Naples edition said that Hodges had sold the Naples campus to a local educational institution for $10 million. That suggests a sell-off of the institution's assets to try to fund its core operation.
Hodges's accreditor, the Southern Association of Colleges and Schools' Commission on Colleges, placed the university on probation in December 2022 after a two-year monitoring period.
The accreditor's disclosure statement said it had placed Hodges on probation because the university fell short of its requirements and standards related to governing board characteristics and financial responsibility.
Last year, it began a new dental hygienist program, according to local news reports, in an apparent—and ultimately unsuccessful, it seems—search for new students.