You have /5 articles left.
Sign up for a free account or log in.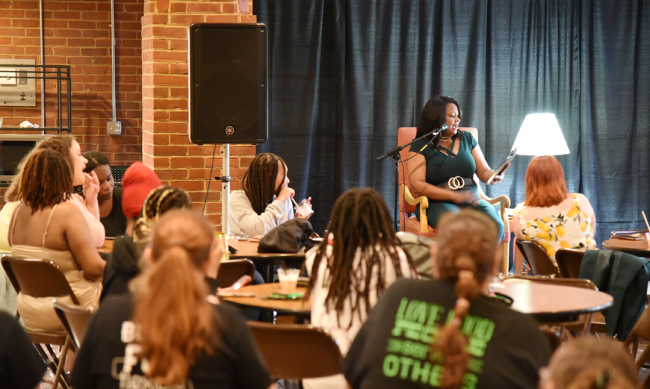 Good night stars, good night air, good night college students everywhere.
To assist students in building community and fighting loneliness, President Mary Dana Hinton of Hollins University, a women's college in Virginia, created a variety of events to promote student wellness and engagement on campus.
The most popular, and impactful, was reading students bedtime stories.
Survey: Students Want Mental Health Support From Admin
Higher education administrators have grappled with tangible ways to assist their students in a national mental health crisis. A recent Student Voice survey from Inside Higher Ed and College Pulse found around half of students rate their mental health as fair or poor, and only 42 percent of women rate their mental health as excellent or good.
Of surveyed students, 32 percent believe their administrators have a responsibility to help students deal with mental health issues, third to professors and advisers, respectively.
Writing the narrative: The bedtime stories program was the result of a few converging opportunities, Hinton says.
"A lunch conversation with members of our graduate programs in children's literature and children's book writing and illustration actually brought the bedtime stories idea to life," Hinton explains. "We were talking about the power of children's literature to provide a sense of care and calm, and it all came together in my mind."
Bedtime stories are largely led by the president's office, with help from the marketing department and media services. Snacks are provided.
The first event took place in December, following notices in the campus newsletter and by word of mouth.
Staff also live-streamed the story reading so alumnae could join remotely.
"Around 30 students attended, and it was amazing," Hinton says.
Bound together: Gathered in Hollins's Rathskellar space in the student center, students sat around tables facing Hinton, eating snacks and listening to stories in the glow of a yule log, special for the holidays. Hinton read familiar bedtime stories—The Runaway Bunny, Wishes and Goodnight Moon—and the setting was cathartic for those in attendance.
"The tears emerged early on. You could see and hear students comforting one another. It was like we had held in so much emotion for so long and needed a safe place to release those emotions and to not feel alone," Hinton says.
Hollins hosted a second read-aloud event in May, and participation more than doubled, Hinton says. The format was largely the same, sans live stream, and concluded with attendees reciting Goodnight Moon together.
The next tale: Hinton hopes the event become a Hollins tradition. "The feedback has been overwhelmingly positive. Alumni even mentioned enjoying the live stream," she says.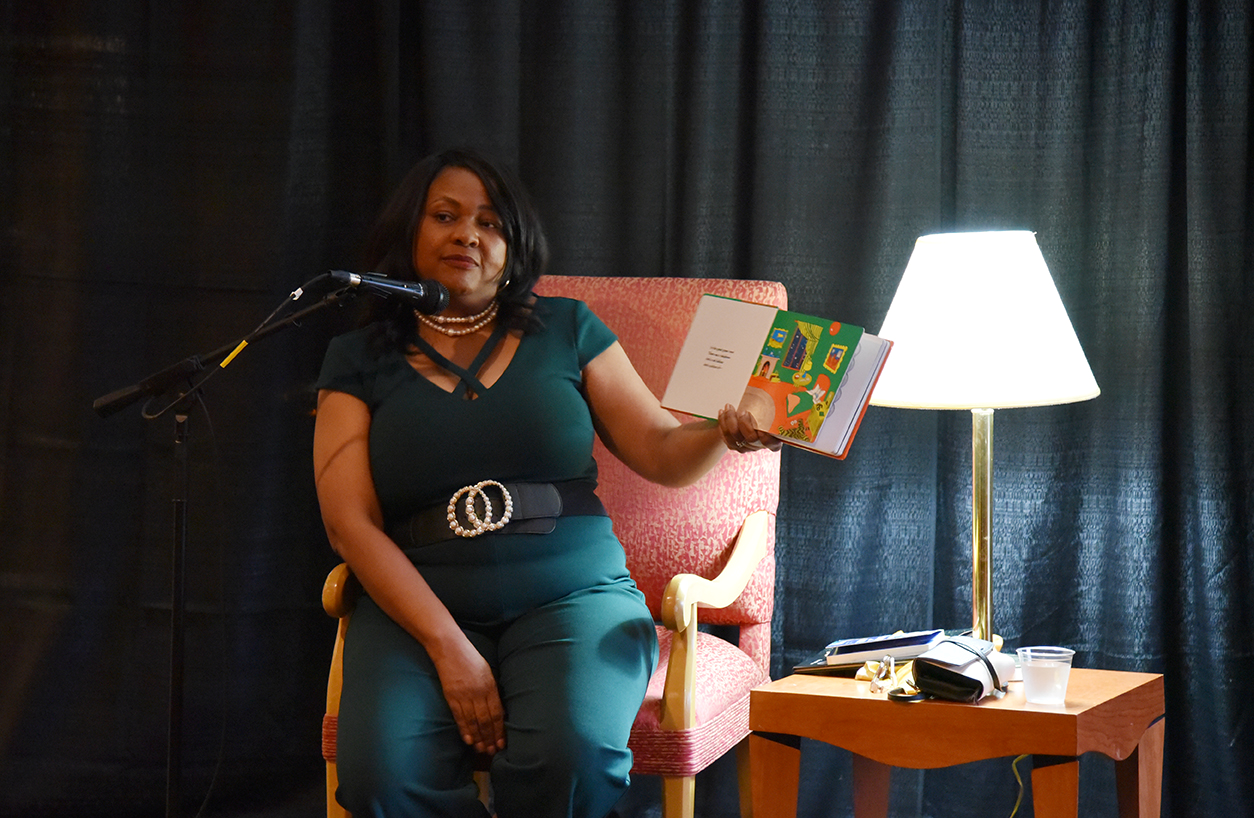 Sharing personal stories around mental health and stress is common among the campus community, so there's little stigma around it, Hinton says. "Bedtime stories is in many ways an extension of this culture of care."
Hollins also has a deep history with literature and children's literature, so the event made sense for the campus community and for Hinton's own philosophy of care.
"This is very much on brand for me as a leader. Other leaders have other ways they connect."
In the future, Hinton would like to hold the event in the Green Drawing Room, which inspired the setting of Goodnight Moon (the story was authored by Hollins alumna Margaret Wise Brown).
If your student success program has a unique feature or twist, we'd like to know about it. Click here to submit.