You have /5 articles left.
Sign up for a free account or log in.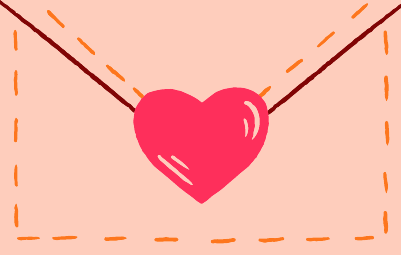 Congresswoman Ayanna Pressley often describes policy as her "love language." If she is correct, and the policies and laws we create today are "love letters" we write to the next generation, the most recent letter written by the U.S. Supreme Court to racially minoritized youth who have grown up on the margins of society would be one of hate and not love. The letter, striking down race-conscious admissions, fails to acknowledge the systematic disenfranchisement of these students regarding their access to a quality life and education. Moreover, it posits that recognition of this reality should not be a factor in helping them gain access to achieve the American dream.
As unfathomable as its decision may be, the Supreme Court was clear in whom it was targeting with its hasty movement to abolish race-conscious admissions programs. The court was also clear about whom it was maintaining higher education access for, since it failed to reject all race-conscious programming—especially covert programs like legacy admissions, which overwhelmingly and disproportionately favor white candidates. To that end, white youth got their love letter, however, their peers (racially minoritized youth) received a vastly different letter.
Justice Ketanji Brown Jackson got it right in her dissent to the Supreme Court's decision when she called the court's ruling a "tragedy for us all." However, the Biden-Harris administration's latest actions to buttress colleges in their efforts to fortify diversity in higher education provide a light at the end of a dark tunnel—especially when many questions remain unanswered (for universities, students and parents) about the court's decision.
The joint "Dear Colleague" letter issued by the Biden-Harris Departments of Education and Justice last week, combined with an accompanying questions-and-answers document, delivers on tenets supported by civil rights organizations such as the National Association for the Advancement of Colored People, which has advocated for colleges and universities to pursue policies and strategies to sustain diversity in higher education. With its guidance, the Biden-Harris administration aims to write a new love letter replete with strategies colleges and universities can use to give future generations access and opportunity.
Here are a few tenets of the Biden Administration love letter:
It affirms the Biden-Harris administration's commitment to protecting diversity in higher education. Following the court's decision, the president and vice president were swift in offering their dissent and calling on universities to expand access to educational opportunity despite the court's move to restrict it.
By issuing the letter from the Departments of Justice and Education, the administration signals it is prepared to defend any legal battles resulting from universities furthering their pursuit of increasing diversity in higher education.
The guidance clarifies a widely discussed provision of the ruling that "nothing in [its] opinion should be construed as prohibiting universities from considering an applicant's discussion of how race affected his or her life, be it through discrimination, inspiration, or otherwise." The department advised institutions they can continue to engage in holistic review of candidates' applications, and can "provide opportunities to assess how applicants' individual backgrounds and attributes—including those related to their race, experiences of racial discrimination, or the racial composition of their neighborhoods and schools—position them to contribute to campus in unique ways."
The administration lays out additional steps that colleges and universities may take to protect diversity in higher education that are legally permissible. These steps include, but are not limited to, targeted outreach, recruitment and pathway programs. Specifically, the letter explains that the Supreme Court decision does not require institutions to ignore race when targeting prospective students—provided that the outreach or recruitment program does not offer "targeted groups" preference in admission and that other nontargeted students "enjoy the same opportunity to apply and compete for admission."
The guidance encourages colleges and universities to lean into collecting and using demographic data—to, for example, review the candidate pool to help the institution tailor or refine existing recruitment and retention strategies.
Finally, the letter affirms the need for colleges and universities to review their existing admission policies, noting that "nothing in the Court's decision prohibits institutions from carefully evaluating their policies to best determine which factors in a holistic admissions process most faithfully reflect institutional values and commitments." Namely, the letter states that a university could review the ways in which legacy admissions policies deplete diversity on a given campus.
The Biden-Harris efforts are grounded in acknowledging what higher education policy experts and advocates of race-conscious admission policies have long understood—that it is necessary to move in a race-conscious way to deal with what Jackson passionately referred to as "gulf-sized, race-based gaps" in terms of the well-being of Americans.
As such, the Biden-Harris administration's explicit commitment to ensuring diversity in higher education is a necessary love letter to college-pursuing racially minoritized youth. However, these efforts represent a start and not a finish. Advocates, benefactors and policy actors alike must continue to contend for race-conscious policy making—namely, in this instance, race-conscious admissions policies. Justice lives and breathes when all have access and opportunity to higher education as one of many tools to pursue the highly sought-after American dream—whatever that may be.