You have /5 articles left.
Sign up for a free account or log in.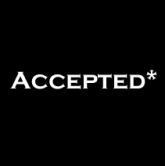 A topic of increasing interest of late has been what constitutes an inclusive environment for faculty members in higher education. That interest is most a direct result of colleges and universities' growing recognition that Black and Indigenous faculty, staff and students and those who are people of color remain underrepresented and marginalized. But to truly evolve in equitable and inclusive ways, higher education institutions must have an honest understanding of those community members' lived experiences, specifically in regard to professional work.
A vital part of that work for faculty members is presenting at conferences, especially since research recognition is a key aspect of obtaining tenure and getting promoted. Conference presentations also offer faculty active opportunities to secure potential research collaborations and expand and deepen their research, to gather input that advances their work in ways that help meet the standards of experts in their discipline. The visibility and empowerment obtained through conference attendance and presentations amount, in fact, to professional currency.
While support varies across institutions, some colleges and universities have traditionally made minimal investments in conference attendance, leaving individual faculty members themselves to fund these valuable professional experiences out of their own pockets. To put those personal expenses in perspective, several of my colleagues pay thousands of dollars each year to go to conferences. Yet many faculty members do not have the means to make such investments, nor can they depend on a slow bureaucratic process to eventually reimburse the costs. Faculty are compelled to charge these expenses on their personal credit cards and risk getting into further debt.
Given that BIPOC and female faculty tend to have lower salaries than white men, paying for conference expenses with little or no institutional support further widens the income gap between those faculty members and their peers. And that gap should be examined, in particular, as an index of whether an institution is actually following inclusive practices and policies.
Why is it so important that institutions ensure support specifically for BIPOC and other faculty members' conference expenses? For starters, research productivity and engagement are central to retaining BIPOC and female faculty in higher education, and presenting at or attending conferences is one of the most effective ways to improve both. Institutional funding for faculty conference attendance has a twofold benefit: 1) improving meaningful professional development opportunities, specifically for BIPOC faculty, and 2) retaining BIPOC and women faculty members who may join academe with economic and social capital disadvantages when compared to their white male peers. Institutions must pay attention to the funding process to assure that they are providing adequate support, that reimbursement is timely and guaranteed, and that no faculty member is denied the ability to share their research for financial reasons. The following observations support these arguments.
BIPOC faculty members are usually a minority in their institutions. BIPOC faculty members continue to be underrepresented on university campuses. The National Center for Education Statistics reports that in fall 2020, nearly three-quarters of full-time faculty were white. The low numbers of BIPOC faculty are assumed to be even lower in my field of speech, language and hearing sciences, with speech pathology the fourth-whitest profession in the United States. Thus, attending conferences can be empowering to BIPOC faculty, especially in connecting with other BIPOC faculty from other institutions. For instance, I felt empowered by the last American Speech-Language-Hearing Association convention due to the opportunity it gave me to connect in person with the Speech, Language, Hearing Scientists Equity Action Collective, of which I am now part.
Collaboration among BIPOC faculty is necessary for the development of research agendas related to marginalized communities. Because of their low numbers, BIPOC faculty do not have as many opportunities to collaborate with colleagues in their discipline who can share insights into or concern for marginalized communities of color. As such, conference attendance may be the only venue to connect with other scholars familiar with the context and methodology of necessary and groundbreaking research. That venue can also be much more supportive and illuminating for faculty members than the anonymous feedback and guidance that they receive through the peer-review process of their papers or funding proposals. At conferences, they can receive input in person from the people they most need to meet as part of a professional exchange. As an example, attending the Arabic Linguistic Symposium has been vital to the development of my own research. Throughout my academic career—since I was a doctoral student, and as a current board member—it has been my "greenhouse" to organically grow and evolve my research agenda while also developing my service and leadership skills.
Special interest groups that gather at conferences, particularly those focusing on BIPOC scholars, provide even greater opportunities for connection and collaboration. Such interest groups often facilitate BIPOC researchers' ability to navigate challenges and barriers specific to their work. Inclusive practices should acknowledge those specific barriers and provide faculty members with the professional support they need to be part of these meetings instead of dealing with issues and roadblocks independently. It was most energizing for me to attend the Asian Pacific Islander Speech-Language-Hearing Caucus meeting, which has been a safe space to navigate  the challenges resulting from being part of a field that is so undiversified.
The benefits are clear: access to conference travel funds provides BIPOC and female faculty members distinct opportunities for engaging in service that advances their fields, stokes their enthusiasm as scholars, facilitates research productivity and breaks down barriers to their success in academe. Consistent funding for those faculty to attend professional conferences is, in fact, crucial to ensuring that they thrive in their careers.
And ultimately, while universities may find themselves in challenging financial times, cutting conference attendance expenses, particularly for junior BIPOC faculty, goes against the various DEI commitments that universities have made. Whether an institution helps pay for conference attendance constitutes one reliable index of how much it's actually meeting its commitment.
Colleges and universities should also remember that faculty members who attend academic conferences represent them. Those faculty members promote recognition of the research conducted within the walls of the institution and encourage students and other faculty attending the conferences to join that college or university based on their interest in studying or working with them. So support for their conference attendance can even help increase student enrollment, particularly among underrepresented student groups, and elevate the professional reputation of the university. In short, it's a win-win proposition for everyone.