You have /5 articles left.
Sign up for a free account or log in.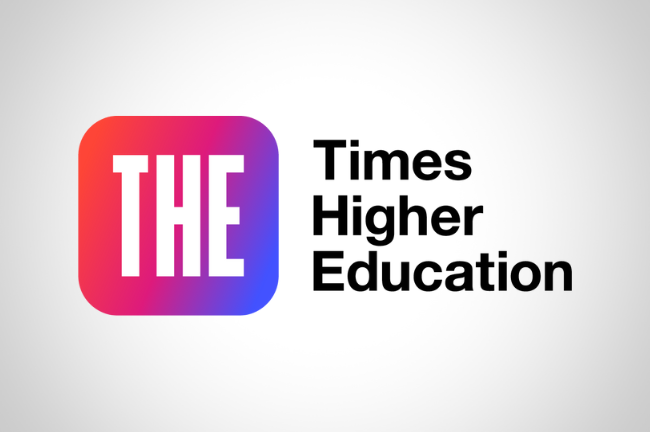 Frustration with institutional inertia and delayed impact has pushed some climate activists out of academia, but those who remain are hopeful their troublemaking will not only bring change but may even help their careers.
Direct-action groups set up to force the world to pay attention to the climate crisis have attracted academics in healthy numbers in recent years, but their efforts to make a difference have elicited mixed responses among colleagues and senior management.
Niels Debonne, a member of the Dutch chapter of the campaign group Scientist Rebellion, whose members don white coats to block motorways and private jet terminals, said he felt such protests should be acknowledged as a form of science communication.
"In grant applications I tend to add some lines on my activism to demonstrate my societal engagement. So far, that has been received well by committee members," the assistant professor of environmental geography at Vrije Universiteit Amsterdam (VUA) said.
He is hopeful the success of his recent campaigning, which saw VUA cut research ties with fossil fuel companies that do not commit to carbon-neutral energy, will also be admitted as an output.
That campaign led to angry but polite emails from VUA colleagues funded by the industry and left Debonne feeling "very uncomfortable" about his major grant proposal being reviewed by others with similar ties, although he does not think it influenced their decision.
He said mixing activism with his professional life had come with subtle penalties.
"It's not the big things—it's not landing in jail that gets you in trouble. It's sending the email saying, 'I'm not coming because I don't want to fly to the United States for this.'
"Your work is not just about papers and the promotions you get; it's also about whether you still have a good time at the coffee machine," he added. "When I did my 'coming out' as an activist, a year ago or something, that is when lots of friction happened, and certain people didn't want to see me that much anymore."
Being shunned can kill the spontaneous conversations that can germinate new research, while friction can also trigger more formal investigations. Nana-Maria Grüning, an academic at Charité–Universitätsmedizin Berlin and part of Scientist Rebellion Germany, has been the subject of anonymous complaints to her HR department about her direct-action protests and from students when she mentioned climate in a seminar on another topic.
Neither led to a penalty, but resolving the complaints ate into research and teaching time.
"These types of complaints happen, normally without severe consequences, but they are always upsetting and require a lot of work to respond to them," she said.
Those sensitized to the urgency of the climate emergency say the costs of doing nothing would be even greater.
"Awareness about the situation has influenced my work in the sense that I often doubt its importance," said Grüning. "For what kind of world are we generating knowledge?"
For Leo van Kampenhout, modeling the climate for his postdoc at Utrecht University was not enough.
"With every hour in my day, I want to be as effective as possible. I had this feeling when being a researcher I was not being effective enough," he said. "That was demotivating."
He quit his contract early and co-founded the Netherlands' chapter of the campaign group Scientists4Future, also working full time for the NGO Fossielvrij NL, researching and campaigning on making the Netherlands' natural and refined gas infrastructures compatible with a low-carbon economy.
For those activists who remain in academia, there can be unexpected benefits. Debonne has broadened his connections with those in other disciplines and a 2023–24 interdisciplinary undergraduate program on the Anthropocene would not have come together without such links, he said.
The level of skepticism in the wider population also means academics must redouble the rigor they bring to writing campaign materials.
"I have been in universities for over 20 years, and I'm really impressed with the research process I've seen in Scientist Rebellion," said Laura Horn, an associate professor in global political economy at Roskilde University. "You have a group of people putting in a lot of time and effort to make sure everything the group says is fact-checked and counterchecked."
If the sight of white coats at Scientist Rebellion's upcoming actions this September changes some hearts and minds, those risking arrest and career disruption will likely count the costs as worth paying.
"Whether activism really sits in that sphere along with outreach is, I think, still a bit up for debate, but participating in the policy process inside and outside the university, I do see it as part of my academic life," said Anne Urai, an assistant professor of cognitive psychology at Leiden University.
"I have the optimistic view that it will be seen as something positive, like sticking your neck out, in the long run. That is a risk, but one that seems like quite a reasonable one to take at the moment."