You have /5 articles left.
Sign up for a free account or log in.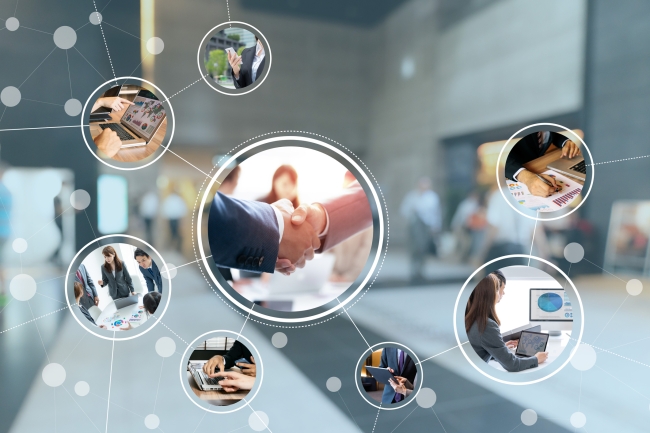 metamorworks/iStock/Getty Images Plus
A large barrier to many tasks is getting started. Inertia is a powerful thing. Furthermore, the unknown and unfamiliar nature of new tasks or endeavors often deters individuals from starting.
For many graduate students and postdocs, beginning the process of career exploration can seem daunting. It's common to have strong fears of social rejection whenever you reach out. In addition, you may worry about your "career commitment" and then start second-guessing whether you made the right choice to pursue the avenues that you have.
Such thoughts and feelings are the expected human responses to engaging others and making decisions about your future. You can get comfortable with any concerns about potential rejections through practice and then remind yourself that you are making your next career decision, not your final career decision. Most important, proactive career exploration can also help you effectively work through those challenges.
That's why we are writing this two-part series to help readers engage in and execute on effective career exploration. This article will focus on engagement, which is vital for starting any task. You as the person doing the exploration must be engaged, and the very nature of the process requires engagement with real-world human beings who work in roles that interest you.
Engage yourself. Why worry about career exploration? It seems so amorphous and undefined at first. For this reason, it is often hard to see the concrete steps and action items required to move the process forward. We encourage you to begin with self-engagement—to get curious about yourself and the variety of careers that interest you. This is the fundamental driver of career exploration: you are exploring your options strategically.
So, what fields or professions are you curious to learn more about? Self-assessment tools like ImaginePhD, myIDP, ChemIDP and PHaSS-IDP can help you begin to focus on a few potential career fields and professions based on your self-assessed skills, interests and values.
We also acknowledge a variety of cognitive barriers that may make it difficult for grad students or postdocs to want to actively engage in career exploration. Some common issues we hear raised:
I don't have the time.
What if people don't respond?
I can worry about my next step tomorrow.
Our responses:
Your career comes first. Graduate students and postdocs are in temporary positions that will need to eventually lead to something else. So you really need to make the time to prioritize your future.
Some people won't. Your goal is to talk to people who want to talk with you, so don't see nonresponses as rejections. Rather, nonresponses and continuing one's outreach in spite of them is part of the career exploration process.
Building connections takes time. Each day you postpone engaging in career exploration you are limiting the amount of time that works for you as opposed to against you. A small amount of effort devoted to self-assessment, outreach and engagement now will pay off over the long term.
Carve out time. Many of us have made this statement or something similar, "I need to carve time out of my schedule to work on …" Carving out time is something that career coaches, counselors and mentors encourage their graduate students and postdoctoral trainees to do when exploring careers and establishing connections to help them learn about various options—and possibly even gain some hands-on experience in fields of interest.
Professional development time is an important aspect of your graduate or postdoc experience. Making room for it on your schedule is key to ensuring you are achieving your professional and career development goals during your time in graduate school and postdoc. Use an online calendar such as Microsoft Outlook or Google Calendar to help remind you to put this precious time aside and make sure no other conflicts—other meetings, appointments and the like—will interfere with your progress in this vital area. You might start with just 15 to 30 minutes each week set aside for career exploration, outreach and engagement, and then build up to more.
Engage others. Career exploration cannot be a solitary process—and fortunately, various professionals at your institution can usually help you. Check within your graduate school or division, the office of postdoctoral affairs, and/or the career center. Those offices may offer programming on informational interviews or leveraging LinkedIn that can assist in your career exploration process. Also, meeting with the professionals in these offices can aid you in thinking critically about your areas of interest, which will help direct you.
In addition, we encourage you to leverage your institutional alumni networks and your academic network—faculty members, colleagues and so on—to assist you. Talking to professionals in fields and careers that interest you through informational interviews is a fundamental aspect of career exploration and a core action item you need to pursue.
Map your engagement. Some readers of this piece may be familiar with mentoring maps including those from the NCFDD. Similarly, we've found that creating a map of career contacts and other resources can help you as a graduate student or postdoc to visualize the type of information you might want to gather through various career exploration conversations or engagements.
Such a map might include engaging individuals and organizations around the following topics:
Breaking into the field
Gathering advice from recently hired professionals
Trends in the field
Tracking key organizations and thought leaders
Key groups or organizations for networking within the field
Exploring local chapters of organizations related to professional areas of interest
Regional networking events and opportunities near you
Attending relevant meet-ups or social events to become acquainted with professionals working in fields of interest
Once you identify some potential points of contact, it is important to create an engagement plan that keeps you accountable by setting milestones to measure your progress in exploring your career options. Perhaps you start out by emailing one or two professionals per month to request an informational interview. If needed, plan to send follow-up messages one week after your initial email. The use of calendar reminders can help keep you on track and accountable in your outreach efforts.
The Active Career Exploration (ACE) plan developed by and for Ph.D. students and postdocs at the University of Michigan contains many of the themes and concepts needed for graduate students and postdocs to map out their career exploration plan. You can read more about the ACE plan in this series of posts on Science Careers. We plan to dive further into that plan in our next article, as well as describe other tools that can help you stay accountable and make progress in your career exploration.
The broad order of operations in the ACE plan include:
Read and think;
Cold emails;
Informational interviews;
Career plan.
The ACE plan also emphases taking action and offering/providing value. We agree wholeheartedly with those two core tenets and will talk more about executing your career exploration plan, including tips on conducting an informational interview, in next week's piece.
Until then, we want to conclude by reminding you that engaging with yourself and others is central to your career exploration process. You don't have to do that alone. You'll find that most people you reach out to for advice, either at your institution or through informational interviews, want to help. So start making time to engage with them today.