You have /5 articles left.
Sign up for a free account or log in.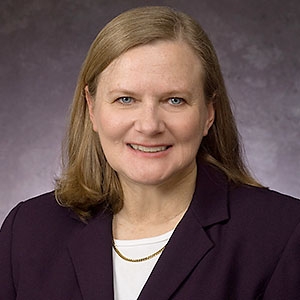 In her 50s and without a doctorate, Maria Ivancin wasn't the typical tenure candidate, but she felt confident in her chances. She brought decades of experience in strategic communications to American University's School of Communication, and had received positive reviews throughout her probationary period. And she was applying for tenure on American University's Professional Achievement Track, which values practice over theory.
So when Scott Bass, provost, denied Ivancin tenure, despite unanimous endorsements from her colleagues, she decided to challenge him. In a civil complaint filed recently in Washington, Ivancin alleges age discrimination on Bass's part and breach of contract.
"When I first got onto the tenure track, that was something that was drilled into us – that the final decision should never be a surprise," said Ivancin. "But it was a surprise to everybody, including my [Public Communication] division director and the dean of the School of Communication."
Continuing, she said: "I don't think I fit the provost's vision of what he wants in young, tenured faculty."
Due to its emphasis on professional education, American grants tenure to both academics on the Scholarly Achievement Track and practitioners on a separate, professional path for which formal tenure guidelines were instituted in 2011. (In addition to teaching, scholarship and service, tenure on the professional track in the Public Communication division is based on high-quality, long-term performance in the field; recognition or demand by well-regarded organizations; work in salient areas or a range of industries; and creation of new techniques, approaches or initiatives that advance the profession.)
The latter track is particularly common in the School of Communication, as well as the schools of Public Affairs and Professional and Extended Studies, where professors come from a variety of professional backgrounds, including in government, industry and media. Ivancin, who taught courses in strategic communication, research and management, worked for nearly 25 years, including at Procter & Gamble and Henry Kaufman & Associates, before becoming a full-time professor at American. She also operated her own firm, advising clients such as Capitol One and the Labor Department – something she continued to do after joining American's faculty – and served as adjunct professor at Georgetown University.
Six external reviewers endorsed Ivancin's work in 2011, with one calling it "a most impressive portfolio." Another said Ivancin was better than the majority of professional-track candidates he'd seen in three decades as a university professor. Tenured faculty in her division voted unanimously in favor of her advancement in the tenure process, and Leonard Steinhorn, then-division director, and Larry Kirkman, dean of the School of Communication, recommended her to the universitywide committee. It also unanimously voted to grant her tenure.
In early 2012, however, the provost – the last in the chain of evaluators – denied Ivancin tenure on the grounds that she had satisfied requirements for service and teaching, but not scholarship. He said he based his decision on the professional track expectation that a candidate's work have "significant impact on the profession or society as a whole," with her previous work being "advisory" rather than entirely her own. He also asserted that outside reviewers had "incorrectly inferred" the impact of her work and that she had not published in "top-tier venues." (Bass also limited his scope of assessment from Ivancin's tenure-line appointment in 2006 onward, according to the complaint, despite the Faculty Manual's stipulation that a candidate's work from time of degree forward be considered in tenure decisions; Ivancin earned her master's in business administration in 1980.)
Ivancin's colleagues were stunned. Tenured School of Communication faculty sent Bass a letter expressing concern that his decision "jeopardizes [the school's model of] success" and Steinhorn, a tenured professional track professor, stepped down from his directorship in protest. "When you have an entire senior faculty unanimously supporting her and when you have the dean supporting her and you have six distinguished external reviewers saying she should be granted tenure, and the Committee and Faculty Relations supporting her," he said, "that's the judgment a university should go on – the judgment of those who know the field and those who know the work."
Bass's assessment demonstrated a "significant misunderstanding" of public communication professionals, who do much of the work behind the scenes, said Steinhorn. "We want to be able to expose students to some of the work being done in the cutting edge areas of their field, and we're crestfallen that somebody who embodies that is not able to stay on the faculty here."
Ivancin filed an internal appeal that triggered a grievance investigation; although it revealed a flawed evaluation process, the committee found insufficient evidence of wrongdoing to force a reversal. In her civil complaint, Ivancin alleges age discrimination was at play in Bass' decision. She cites public statements she believes are inherently ageist, including a 2012 memorandum to faculty on hiring protocol that emphasizes thinking not only about the "next few years, but in what fields [American] should be recognized 15-20 years from now. Our vision of the future necessitates a long-term view, as today's outstanding professor is tomorrow's full professor." Bass, who came to American in 2008, is quoted as saying in another 2012 address: "As we hire junior faculty, 20 years from now they will be the leaders in their respective fields…."
Ivancin and some colleagues also blame the decision what they believe is Bass's desire to change American's longtime identity from a professional preparation institution to a college-based research university that attract more external funding through grants. (In his September annual address to the faculty, Bass emphasized American's role as an emerging "college-centered research university," naming Emory University and Tufts University, among others, as examples of such institutions). The professional track isn't as compatible with that identity as the scholarly track, Ivancin said, but she questioned the logic of aiming for a more traditional model of higher education when higher education in general is trending toward more competency-based education.
Another colleague in the School of Communication who did not wish to be named due to fear of reprisal said: "What has made American unique is that... we spread our wings wide enough to embrace traditional academics but also people who are rooted in the real world, but still have extraordinary experience that they bring back to the university through their writing, teaching and other forms of scholarship."
American University does not comment on personnel matters, a spokesman said in response to questions about Ivancin's case and the makeup of professional- and scholarly-track faculty.
Ivancin, who just finished her last year at American and plans to return to working in strategic communications, is seeking tenure and promotion to associate professor in her suit, as well as compensatory damages. Her lawyer, Lynne Bernabei, said American applied scholarly rather than professional standards in evaluating her for tenure, constituting a breach of contract, or standards outlined in the Faculty Manual. Additionally, she said, Bass's public statements about his vision for the faculty are "inherently in favor of younger people" – not the kind of professional experience for which Ivancin was offered a tenure-track position.
American has not yet responded to the suit after asking for an extension through the end of the month, but Ivancin was hopeful. Unlike other candidates who may be too demoralized or not have enough to resources to fight a tenure decision, "I'm probably in a better position than others to take legal action – I've had a successful professional career and I'm in a different stage of my life than most folks."