You have /5 articles left.
Sign up for a free account or log in.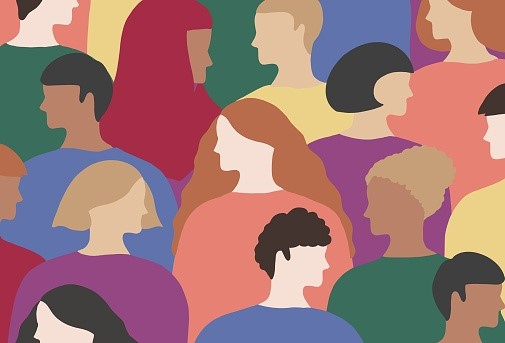 Graduate admissions across the country are on the precipice of a potential transformation due to the COVID-19 pandemic's exposure of social inequality coupled with the social response to racial injustice in the U.S. This unprecedented year has laid bare the need for equitable access to higher education such that all Americans have equal opportunity of success for themselves and their families. Inequality in graduate education is starkly evident in the National Science Foundation's 2019 Annual Survey of Earned Doctorates. According to the report, people of color who are U.S. citizens or permanent residents earned only 16 percent of doctorates that year, even though the Census Bureau reports that they were 39 percent of Americans in 2020. We can and should do better.
In the middle of this once-in-a-lifetime pandemic, many graduate programs pivoted to embrace holistic review methods when standardized score requirements were temporarily waived, largely due to limited access to test taking. Institutions and faculty engaged with equity in graduate education adopted holistic review practices championed by many institutions and organizations, including the University of Washington, Columbia University and the Council of Graduate Schools. As early as May 2020, universities such as Cornell University began talking about holistic review practices in graduate admissions in response to COVID-19.
However, equitable and inclusive graduate admissions practices will not endure without the full support of faculty and administrators. As the lead on the Alliance for Multi-campus Inclusive Graduate Admissions (AMIGA), a project that establishes holistic review methods in the humanities at the University of California, Davis, and UCLA, I offer insights from AMIGA on how equitable and inclusive practices can succeed, rather than be forgotten as stopgaps for an anomalous year.
Make COVID-19 holistic review innovations permanent. Faculty must continue to advance equitable and inclusive practices by building on their COVID-19 graduate admissions experiences, takeaways and innovations. Administrators should encourage graduate program faculty to draw on the many current resources available, such as Julie Posselt's excellent work on equity in graduate admissions or holistic review recommendations from institutions such as Stanford University or the University of Maryland.
Eliminate the requirement of standardized test scores -- for good. Education scholarship does not support the Graduate Record Examination, for example, as an accurate predictor of graduate program success. Rather, the use of standardized scores results in the elimination of many talented students of color and women in STEM fields, particularly in the first round of review. A second academic year of not requiring scores will impel faculty to engage further with their colleagues -- not only about holistic review methods, but also about access to higher education, trends within fields and shifts in state and national demographics.
Champion pandemic innovations by preparing in spring and summer. Equitable and inclusive graduate admissions is a year-round venture, not to end each spring with graduate admission decisions. Fall is a busy time in academia, and gathering resources and creating employee development programs require time. Utilize spring and summer months to recap the recently completed admissions cycle, advance faculty consensus on admissions criteria, develop application review mechanisms and offer employee development for critical graduate admissions staff.
Update graduate program webpages with equitable and inclusive information. Faculty hold ideas about what constitutes a competitive application or have expectations for the content of application essays, but this information is not always communicated to potential applicants. With an increasingly diverse U.S. population, there will be more first-generation college students and historically underrepresented applicants seeking graduate degrees. Providing prospective applicants with information about program specifics and application expectations -- such as expectations for research statements and writing sample topics -- increases equity and inclusion for all graduate applicants.
Require faculty admission committees to attend holistic review workshops annually. Racial inequality cannot be fixed overnight but requires training for admissions faculty. At UC Davis, a faculty colleague argues that faculty are experts in their fields, not in how to conduct fair and inclusive admissions review. Graduate division leadership must develop and deliver well-reasoned and sourced holistic review content for faculty development workshops each fall. With the constant turnover of graduate admissions chairs and committee members, faculty development is necessary every year to learn about and apply equitable and inclusive admissions practices and for holistic review to become firmly established. To address the varying knowledge of holistic review among UC Davis faculty, two levels of holistic review have been offered for the past two years, "Essentials" and "Innovations."
Determine applicant criteria and review methods well before admissions. Equity and inclusion within graduate admissions are strengthened when faculty consensus on criteria and review methods are defined prior to the start of graduate application review. By encouraging graduate program faculty to discuss and predetermine graduate admissions criteria and review methods, significant variability is reduced from one faculty reviewer to another. For example, developing, norming and using a scoring template or rubric reinforces not only the criteria on which an applicant file is reviewed, but also how the criteria are weighted or scored. In so doing, differences between reviewers are lessened, thereby improving reproducibility and validity of admissions decisions.
Urge faculty to develop and include diversity criteria in graduate admissions review. Graduate students are our future faculty, researchers and problem solvers, thus individuals who are inclusive of difference are valuable team members, not unlike new faculty hires. Connecting faculty hiring diversity criteria (e.g., elements from the UC Academic Personnel Manual) with graduate applicant diversity criteria places value on contributions to diversity within the academy. Moreover, by linking graduate admissions to academic hiring, the connection between graduate student diversity and faculty diversity is affirmed.
Sponsor ongoing campus dialogues. In the current environment of starkly visible social injustice in the U.S., institutional support is critical to making the connection between social justice and graduate admissions. Hosting meaningful campus dialogues among stakeholders incorporates racial and social justice into institutional practices.
We are at crossroads today where graduate education administrators and faculty can retreat to previous admissions methods or adopt holistic review to make significant strides toward equity and inclusion in graduate-level studies. It is the responsibility of graduate institutions to lead social justice initiatives to prepare and admit graduate students whose communities have been marginalized in or excluded from higher education. Holistic review has the potential to result in graduate student cohorts becoming more diverse and transforming the ranks of future faculty and industry. Moreover, the U.S. stands to benefit from the unique perspectives and talents brought by previously excluded individuals to solve some of society's most complex problems.