You have /5 articles left.
Sign up for a free account or log in.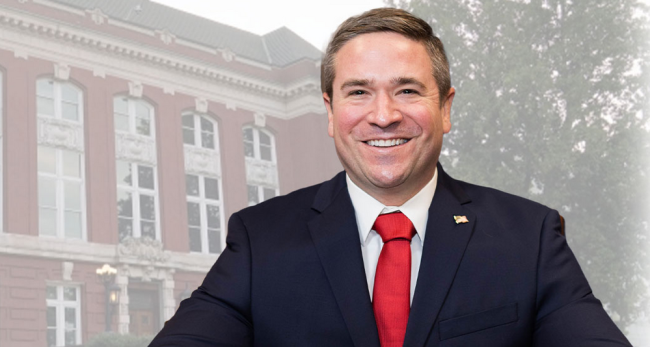 Office of the Attorney General
In the wake of Thursday's ruling by the U.S. Supreme Court that affirmative action in college admissions is unconstitutional, many colleges issued statements. Most said that they disagreed with the ruling, but they would follow the law. Most said they would need to study the decision a bit before announcing policy changes.
Missouri is not letting them take long.
Andrew Bailey, the state's Republican attorney general, sent a letter Thursday (the same day the decision came down) to colleges in the state, public and private, telling them they had no more time.
"In recent years, the Supreme Court has created confusion by acknowledging that racial classifications are presumptively unconstitutional while simultaneously upholding so-called 'affirmative action' college admission programs that systemically disfavor applicants because of race," he said. "Today's Supreme Court decisions against Harvard and the University of North Carolina resolve this previous contradiction."
Specifically, Bailey said, "institutions in Missouri must implement the Supreme Court's decisions immediately. In today's rulings, the court held that there are no legitimate reliance interests created by past rulings that seemed to bless affirmative action. There is thus no justification for Missouri institutions to 'grandfather' in existing programs that disfavor applicants based on race. All Missouri programs that make admitting decisions by disfavoring individuals based on race—not just college admissions, but also scholarships, employment, law reviews, etc.—must immediately adopt race-blind standards."
While the decision does not mention race-based financial aid specifically, the man who led the effort to sue over affirmative action said it is certain to apply.
Edward Blum of Students for Fair Admissions said, "Virtually all race-exclusive scholarships were already illegal as I understand the law. But whatever confusion there may have been before the SFFA ruling, it is correct that race-exclusive fellowships, scholarships, and general educational programs must end." (As will be explained later in the story, not everyone agrees with that statement.)
The University of Missouri system also on Thursday released a statement:
"As allowed by prior law, a small number of our programs and scholarships have used race/ethnicity as a factor for admissions and scholarships," the statement said. "Those practices will be discontinued, and we will abide by the new Supreme Court ruling concerning legal standards that applies to race-based admissions and race-based scholarships. UM universities will honor our financial aid commitments that have already been awarded to our returning and incoming students. These awards were lawfully issued under previous Supreme Court and U.S. Department of Education interpretations."
The university operates campuses in Columbia, Kansas City, Rolla and St. Louis.
Christian Basi, a spokesman for the system, said the university spent $16.12 million in the past academic year on scholarships for which race or ethnicity was a factor. That represents 5.3 percent of total spending on student aid.
He said the university system was discussing what to do with the funds and that one idea was "investing more in scholarships that are focused on socioeconomic status."
Basi added, "We know that it's critical to have a diverse community on our campus as contributions from individuals with diverse backgrounds, experiences and perspectives promote the intellectual pluralism that ensures us of reaching our goal of excellence in learning, research and engagement."
Missouri State University does not have any scholarships that are restricted by race or ethnicity.
A spokeswoman for Washington University in St. Louis said she couldn't comment at this time. WashU chancellor Andrew D. Martin issued a statement last week when the Supreme Court ruled that said, "At Washington University, we are firmly committed to cultivating a diverse student body that includes individuals from a broad range of backgrounds and perspectives. Today's decision by the U.S. Supreme Court does not change this commitment. We are reviewing the ruling to understand how it will impact our admissions processes, and we will make necessary adjustments to ensure that we are following the law. We will not waver in our commitment to creating a community where all are welcome, included and supported on their path to success."
Another Perspective
The issue of minority scholarships is likely to come up in many places beyond Missouri. And Missouri's is an example of a university system that doesn't practice affirmative action in admissions but has done so in financial aid.
Justin Draeger, president and CEO of the National Association of Student Financial Aid Administrators, said his association did not advise Missouri on the changes it made.
He urged colleges to act carefully and after they have had time to study the decision. Draeger spoke as his association was having its annual meeting.
"We first and foremost pointed out that the SCOTUS opinion was squarely focused on institutions' admissions policies," he said. "We also pointed out to schools that the highest court in the country took months to deliberate on this issue, and schools should similarly consider any implications on financial aid. This ruling came from a long and deliberate process, and we urged schools to be careful about overreacting and encouraged them to consult with their attorneys and await forthcoming guidance from the Department of Education before significantly altering their student aid programs."
Draeger added, "It's also worth noting, any injunctions relating to scholarships will create logistical challenges that could negatively impact students, because scholarship requirements will need to be rewritten, which could in turn create funding delays and gaps. Overhauling scholarship programs cannot happen overnight."