You have /5 articles left.
Sign up for a free account or log in.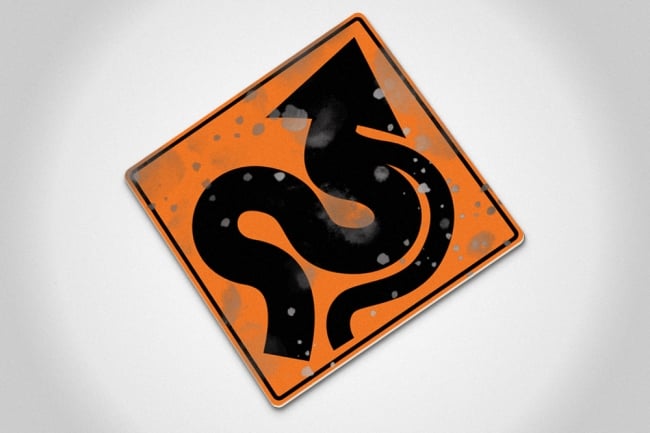 Photo illustration by Justin Morrison/Inside Higher Ed
The latest academic year saw the start of what industry experts expect to be an intensified wave of college closures or mergers as institutions contend with declining enrollment and financial pressures. But a series of policy changes by the Biden administration could make those transactions—which are often extremely difficult to bring about from a cultural standpoint—even harder in practice.
Over the past year, the U.S. Education Department has amended federal rules to give itself more oversight over the "change in ownership" process, and it has subjected mergers to new requirements.
The department says the changes are aimed at protecting students and taxpayers, given the risks for both groups associated with a change in ownership. But higher education lawyers say that the changes have injected more uncertainty and cost into an already difficult process and lengthened the timeline for deals to close, which could lead struggling colleges and universities to shut down entirely rather than move forward with a merger.
"We're at a point in time where it is probably the most difficult it has been in the last 30 years to complete a transaction," said Aaron Lacey, a lawyer who leads Thompson Coburn's higher education practice and specializes in mergers and acquisitions. "It's difficult for the parties to understand, and it's difficult for many of the other members of the triad. There's a lot of confusion and different policies and new rules, and even at the department, they're figuring this stuff out." (The "triad" refers to the three groups involved with regulating higher education—states, accrediting agencies and the Education Department.)
Department officials wrote in the final regulations that changes in ownership and control pose significant risk, particularly when the deals involve for-profit institutions converting to nonprofits or the acquisition of a larger institution or chain.
"Students, taxpayers, and the department will benefit from increased transparency around a proposed transaction, providing more time for the department to conduct oversight and ensure the transaction is properly conducted and does not result in an interruption of title IV, HEA funds," agency officials wrote.
In a statement to Inside Higher Ed, the Education Department said mergers are complex, fact-specific deals.
"Whether a closure or a merger is preferred depends on the underlying circumstances, including what the acquiring school is planning to do with the school they are purchasing," the statement said. "In most cases a merger is more appropriate, but there are plenty of times when a closure is more practical."
Lacey and other lawyers worry that in trying to mitigate the risk, the department is making less risky transactions, such as those including only nonprofit colleges, more difficult.
Clare McCann, a higher education fellow at Arnold Ventures, a philanthropic group, said the department's guidance is closing a loophole and clarifying that institutions and companies cannot use a merger to avoid following the change in ownership rules. The new processes don't incentivize closures, in McCann's view, but rather encourage institutions to plan ahead and make responsible decisions. "We've seen colleges time and time again get to the end of their rope and close abruptly," McCann said. "The goal is to think about things early on."
Some of the recent changes took effect in July under the department's new rules governing change in ownership. Others were outlined in guidance released in September 2022 and February 2023. The department also is looking to impose additional requirements on mergers and other change-in-ownership transactions related to financial responsibility. Those rules are in the works and expected to be finalized by November.
Compounding the effect of the changes is a lack of staffing at the department, which means that reviews take longer to complete, leaving institutions seeking to merge twisting in the wind. Lawyers who work on mergers and acquisitions say department reviews of transactions used to take 45 to 60 days. Now, those reviews take six to 18 months.
From a regulatory standpoint, it's easier to close the school.

—Aaron Lacey, a lawyer at Thompson Coburn
Among the most significant changes the Education Department made was in the timing of its reviews. Its officials used to do an initial review of a possible transaction before it closed, which gave the parties an early sense of any major issues. The agency stopped those preclosing reviews in part because of staffing issues.
Previously, mergers were considered single-step transactions "whereby an institution changed ownership and simultaneously became an additional location of another institution," according to a department memo sent to accreditors in February.
Now the department reviews a deal only after an accreditor has signed off, and until the department gives its final approval, the college or university that's looking to merge must remain an independent institution. Otherwise, it will be considered closed. During this time, any potential cost savings from a merger cannot be realized.
Institutional accreditors are updating their policies and procedures in response to that new guidance, and they noted in statements to Inside Higher Ed that the new process for merging could take up to two years. The Higher Learning Commission said in an emailed statement that it created a new accreditation status for institutions in the middle of merging in order to adhere to the guidance.
"Over all, the new guidance from the Department adds a layer of complexity that could extend the timeframe for institutions to receive final accreditor approval of a merger or consolidation," HLC said.
Nicole Biever, senior director for strategic partnerships and advocacy at the Middle States Commission on Higher Education, said the approval period does present challenges for institutions and could confuse constituents.
"Institutions engaging in these transactions may face challenges to operate independently, and those challenges could be exacerbated during these approval processes that are lengthened in time," Biever said. "This could lead to closures for some institutions."
'The Financial Burden Is Significant'
For institutions in financial distress, the extended time in limbo after accreditor approval could prove to be untenable. "The financial burden of the extra year is significant," said Liz Maw, president of Presidio Graduate School, which is in the middle of a merger with the University of Redlands.
Presidio announced late last year that it was merging with Redlands to become part of the university's business school. They expected to close the deal and become one institution as of June 30.
However, after the February memo, the two groups had to rework the deal and figure out how to maintain Presidio's operations for another year. Maw said it was unclear what exactly Presidio needed to do to be considered an independent institution.
By that time, three-quarters of Presidio's staff had been told that their jobs were going to be eliminated under the merger. The school used retention bonuses, along with several other tools and agreements, to bring back staff. (Note: this paragraph has been updated to reflect that retention bonuses were not the only method used to bring back staff.)
"Like any school looking at a merger, we have very limited financials," Maw said. "We then had to figure out how to operate in this extra year really on a bare-bones budget because again, we had planned to be merged and not have any of these expenditures."
Presidio's accreditor, the Western Association of Schools and Colleges Senior College and University Commission, signed off on the merger in June. Before the Education Department can start reviewing the deal, the new regulations require audited financial statements from the past two fiscal years, which won't be ready until October.
Previously, institutions could submit the two most recently available audits, as several people told the department in public comments. The agency said in the final regulations that getting up-to-date financial information was more important than speeding up the change in ownership process.
"Except in very rare cases where an institution is at risk of a precipitous closure, there is no reason to rush a change of ownership transaction," department officials wrote. "The CIO process will be better served if transactions are well thought through and developed. If doing so means waiting to ensure we have up-to-date financial information, we see no significant downside."
If the department says no to its merger, Maw said Presidio might have to close, though that decision would depend on the particulars of the rejection. (Note: After this story was published, Maw clarified that in the unlikely event the merger is not approved, the institution is intent on finding an alternative to closing.)
In the meantime, Presidio is leasing classroom space from Redlands, and Maw is planning to stay on as president for as long she's needed. Enrollment is down for the coming academic year.
"Our new student cohort is a little smaller for us, and it's difficult to pinpoint exactly why," Maw said. "It's hard to tell if it's the merger."
What Exactly Is Changing?
Prior to the department's February memo, a merger or acquisition between two institutions under separate ownership was not treated as a change in ownership.
"The department has revised its approach to these kinds of transactions to protect students, to ensure that institutions have sufficient financial strength following a CIO to meet the department's financial responsibility requirements and that they remain administratively capable," Herman Bounds, director of the department's accreditation group, wrote in the memo.
The process for change in ownership is outlined in regulations that were amended last year and went into effect July 1. The revisions require colleges to notify the department and their students about a planned change in ownership 90 days in advance, and impose new requirements for for-profit institutions that are converting to nonprofit status. Additionally, the department may require a letter of credit if the education secretary deems such protection necessary.
"The final regulations address the increased complexity of changes in ownership and help mitigate increased risk to students and taxpayers," a department fact sheet says. "These changes provide critical protections, particularly where for-profit colleges are seeking to convert to public or private nonprofit status, to ensure that colleges meet the requirements under law."
The regulations cite a 2020 Government Accountability Office report on for-profit conversions that found the department's review of such transactions lacking.
Aaron Ament, president of the National Student Legal Defense Network, said that keeping institutions separate until the merger is approved could help the department sort out which institution to hold liable for borrower defense to repayment claims and other liabilities. Under borrower defense, students can seek debt relief if their college or university misled them or violated certain laws.
"I think there's something to be said, in theory, that before schools are able to convert to nonprofit status or a for-profit entity is merged into a state university, that the federal government conduct a thorough review, particularly as to who will be on the hook for liabilities that are owed to the federal government and taxpayers," Ament said. "To the extent that these new regulatory protections or guidance facilitates that, it can be a really good thing. The problem is the department has to actually be able to implement its review process and needs the resources to do so."
Lacey said the types of transactions he's dealing with now typically involve a distressed institution seeking a nonprofit partner or a for-profit college recapitalizing. "Most of them seem to be the types of transactions that we would want to facilitate," he said. "There's no question that many of them are positive transactions."
However, as the system becomes more complex in terms of the time and uncertainty involved, it's more difficult to get the deals done. Lacey has seen instances where an institution runs out of cash and has to close because a merger didn't get done in time. "From a regulatory standpoint," he said, "it's easier to close the school."
Lacey is also concerned about the proposed changes to the Education Department's financial responsibility rules, which gauge whether an institution has the financial resources to operate. The department is planning to evaluate a seller's finances, and if the institution doesn't pass muster, the buyer would have to post a 10 percent letter of credit. The proposed revisions haven't been finalized yet.
"The department has just added a disincentive into the mix, and they're saying, 'Well, the school is distressed that you're thinking about helping out—you're gonna have to also post a 10 percent letter of credit or something else that the secretary decides,'" Lacey said.
The additional requirement could dissuade a larger institution from helping out a smaller or weaker one in need of a partner to remain open, he said, resulting in more college closures.
"It means students are less likely to re-enroll and finish any program," Lacey said. "It also means that all those employees lose their jobs, potentially. It's not a good outcome."