You have /5 articles left.
Sign up for a free account or log in.
An adjunct professor who is also an associate pastor says a Texas community college fired him after it claimed to have received complaints of "religious preaching, discriminatory comments about homosexuals and transgender individuals, anti-abortion rhetoric and misogynistic banter."
That quote is from the termination letter that Randall Dawson, vice president for academic success at St. Philip's College, sent to Johnson Varkey, the fired professor.
Varkey's lawyers attached the termination letter to their own letter last week to St. Philip's, saying a federal lawsuit is likely unless the college reinstates Varkey and admits to having violated federal and state laws.
"In January 2023, St. Philip's College fired Dr. Varkey for teaching human biology just as he did in his previous 20-year career as a professor," Varkey's lawyers wrote.
They wrote that Varkey "is a devout Christian," an evangelical who hosts a radio ministry and believes "one should not attempt to erase or alter his or her sex" and that "absent a compelling reason, one should not sterilize oneself."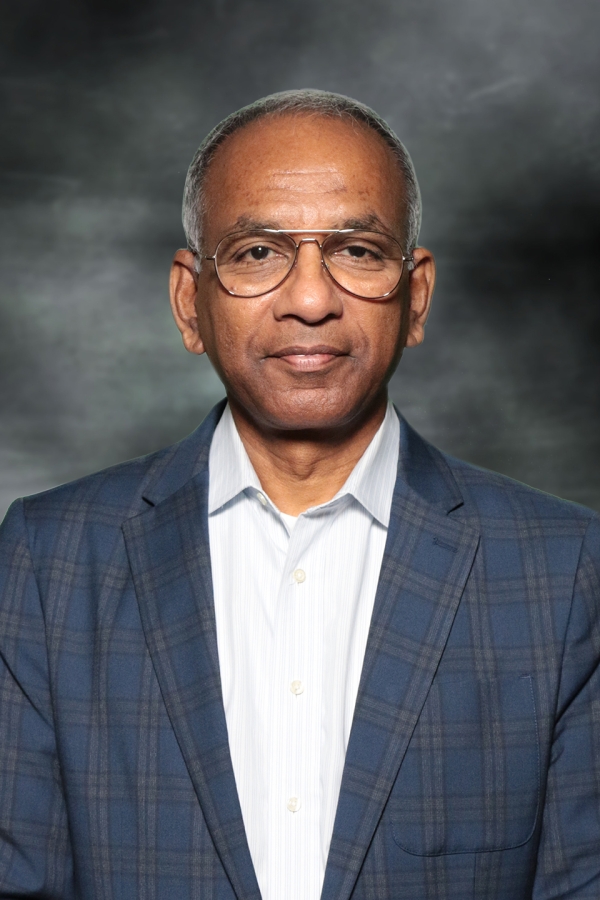 "Although these are Dr. Varkey's religious beliefs, he never mentioned them in class," they wrote. "He did not preach any of his beliefs in class."
St. Philip's is a public college, part of the Alamo Colleges District, that says it's federally designated as both a historically Black college and a Hispanic-serving institution. A spokeswoman for the district said in an email Tuesday, "as a practice the Alamo Colleges does not comment on personnel matters or matters of pending or threatened litigation."
Kayla Toney, associate counsel at First Liberty Institute, the Christian nonprofit law firm that's representing Varkey pro bono, said he was teaching at the college's campus at Joint Base San Antonio–Lackland, an Air Force base.
On Jan. 12, according to documents the First Liberty Institute provided, Dawson wrote that human resources had received "an ethics violation complaint" from the base "related to your facilitation of the BIOL 2402 class" and that, on Jan. 10, the Lackland "Chief, Education and Training and the Installation Commander Delegate for Education Oversight revoked your access to all JBSA [Joint Base San Antonio] installations, pending the outcome of the investigation."
The Lackland education center didn't return Inside Higher Ed's request for comment Tuesday.
On Jan. 27, Dawson followed up with the letter referencing complaints about "religious preaching," anti-LBGTQ discrimination and other things.
"St. Philip's College has received numerous complaints that were submitted to Joint Base San Antonio Training and Education regarding your classroom behavior while facilitating in an official teaching capacity on JBSA-Lackland last semester, which is found to be unacceptable," Dawson wrote. "While some of the subject matter may be connected to class content, it was very clear, from the complaints, that you pushed beyond the bounds of academic freedom with your personal opinions that were offensive to many individuals in the classroom."
Dawson wrote, "You are already not scheduled for Spring 2023 classes, but the seriousness of your behavior warrants the prohibition of any further employment with the college district."
Toney said Varkey didn't have tenure.
"The college has not given us any information," Toney said. "We haven't been able to see a complaint."
She and the other lawyers wrote that Dawson and another college official, "based on nothing but unsubstantiated complaints … accused Dr. Varkey of an ethics violation and acted with animus toward Dr. Varkey's religious beliefs … This conclusory finding, without any due process, evidence or opportunity to respond, demonstrates the hostility of St. Philip's College toward Dr. Varkey because of his religious beliefs."
They say Varkey thinks one incident connected to his firing occurred in November.
"Four of Dr. Varkey's students walked out of his class when he stated, consistent with his study of human biology and his religious beliefs, that sex was determined by chromosomes X and Y," their letter states. "Although St. Philip's College refused to explain any details about the 'complaints' directed toward Dr. Varkey, he presumes that the complaints came from these students."
The First Liberty Institute attached one exhibit including two slides from that November day—an innocuous cross-section of male and female sex organs and the early development stages of a blastocyst after egg fertilization—but it didn't provide any more slides from his teaching.
"When public universities silence their own professors from teaching true concepts to students, it turns education on its head," Toney said. "Here, the college really sent a message that religious people like Dr. Varkey are not welcome," she said. "And everyone will benefit when the college decides to obey the law and reinstate Dr. Varkey."