You have /5 articles left.
Sign up for a free account or log in.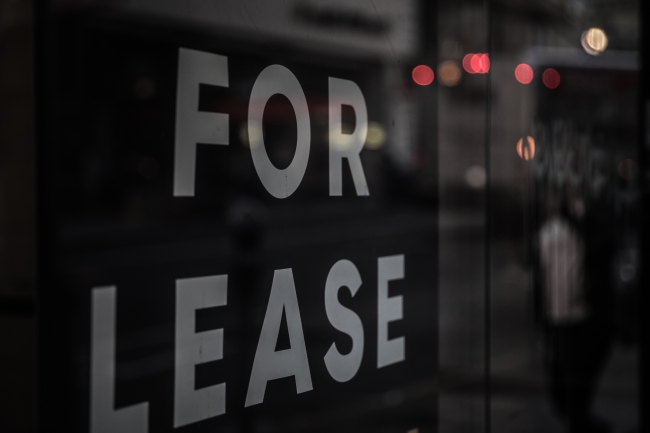 JGregorySF/iStock/Getty Images Plus
The sudden rise of remote work that accompanied the arrival of the COVID-19 pandemic in 2020 has led to numerous staffing challenges for U.S. colleges—but also unique opportunities.
While the ongoing preference for remote work has led to staff shake-ups and increased turnover as employees seek more flexible arrangements, some institutions have embraced the opportunity to rethink and reconfigure campus spaces. And in some cases, universities have saved millions of dollars by shedding leases for newly vacant spaces.
Now, whether higher education leaders like it or not, remote work in some form appears here to stay. And that has far-reaching implications for the future of physical campuses and the way space is allocated, potentially even empowering innovative institutions to generate revenue from disused buildings at a time when so many are struggling to maintain student enrollment.
Redesigning Campus
In New York City, space comes at a premium. Empty desks and unused spaces add up—especially in Manhattan, where the New School's vertical campus is located among a sea of skyscrapers. During the pandemic, employees fled the hard-hit city and scattered to 48 states to perform their jobs remotely. Now those back on campus—many in a hybrid capacity—find themselves in a transformed workplace.
That allowed officials to do two things. First, they reallocated the freed-up space for academic uses.
"We want to make sure if we're using space it really should be mission-aligned," Tokumbo Shobowale, the New School's executive vice president for business and operations, said at a convening of the National Association of College and University Business Officers Association last month in Orlando, Fla.
So the New School shed some of the space it had been leasing. And in Manhattan, where real estate is "incredibly expensive," as Shobowale noted, that has meant big cost savings. By reducing 48,406 gross square feet of leased space altogether, Shobowale said the New School is saving $3.4 million annually.
In 2020, the New School leased 10.2 percent of its campus space; now it's down to 8.2 percent. The long-term plan is to shrink that figure to 0.5 percent by the year 2030, Shobowale said.
Other institutions have made similar changes to their campuses post-pandemic.
In addition to rethinking physical spaces, Southern New Hampshire University, which has a large online student population, eliminated its Southwest operations center in Tucson last year. Local news reported at the time that SNHU, which opened the space in 2020, had discontinued its lease citing remote work preferences.
College officials told The Arizona Daily Star last year that roughly 100 people worked at the Tucson site in areas such as student support, academic advising, financial aid, admissions and information technology. Of those workers—who serve online students located in Western time zones—more than 90 percent expressed a desire to work remotely, prompting the site's closure.
In an email to Inside Higher Ed, an SNHU spokesperson noted that the ribbon-cutting for the Tucson site took place in February 2020—only a month before the pandemic arrived in the U.S. and "prompted a quick shift to remote work," which has continued to evolve since.
More recently, she said, SNHU consolidated workspace at its Millyard facility in Manchester, N.H., which "historically housed our online advising staff, university leadership, human resources, and IT among others, to allow for more connection among staff working onsite."
Across higher education, it isn't just colleges shrinking their individual footprints. The Pac-12 athletic conference announced last spring that it was moving out of San Francisco, forgoing a permanent headquarters and shifting to remote work. The move has major cost savings potential; the Associated Press reported that the conference had spent $92 million on rent since 2011.
Remote Work Trends
Research from the consulting firm EAB shows that college administrators have been rethinking physical campuses since the onset of the pandemic prompted a shift to flexible work arrangements—whether fully remote or hybrid, with employees coming in only on certain days of the week.
A 2021 EAB survey of college administrators in the U.S., the United Kingdom and Canada found that most respondents, anticipating the need for fewer offices, were planning to change space allocation and utilization policies. Many said they were renovating or redesigning spaces "to increase compatibility with hybrid work" while others said they planned to pair up some work units to save on office space. A small number of respondents indicated they intended to eliminate leased office spaces off campus.
"I think we're at a place where most institutions have embraced or accepted, maybe even begrudgingly, some degree of flexible work," said Jon Barnhart, director of Research Advisory Services at EAB, who pointed to another EAB survey showing an increase in hybrid work.
Prior to the pandemic, Barnhart noted, the hybrid workforce at surveyed colleges stood at 6 percent. A 2021 survey of 24 institutions found it had increased to about 23 percent—and shows no sign of stopping, Barnhart said.
"It wouldn't surprise me to see that percentage continue to grow across the next year or so," Barnhart said.
As it does, he anticipates more colleges will make changes to offices and leased spaces.
"If there are fewer folks in the physical office every single day, there's an opportunity to think about that space differently," Barnhart said, noting an ongoing shift to more shared workspaces.
Currently, the colleges rethinking their physical spaces are on a spectrum in terms of approach; an institution like the New School dumping leased space to save money is on the "extreme end" of that spectrum and way ahead of what many colleges are doing, Barnhart suggested.
At NACUBO, Shobowale said moving away from leases is "better for our balance sheet" and long-term efficiency. Shrinking leased spaces, he added, has been a goal of his since he joined the New School a decade ago. Shobowale anticipates finally accomplishing that goal when the New School's last lease ends in 2030, save for a lease on a facility housing residential students that will be maintained.
Beyond the cost savings that come with ending leases, Barnhart noted that colleges can also redesign spaces to avoid building new facilities amid rising construction costs. Every college, he added, will have its own unique needs and priorities.
"Individual institutions are likely to prioritize the available spaces differently," Barnhart said.
So far that has meant an emphasis on creating more student-centric and academic spaces. But as institutions rethink their campuses, Barnhart believes they will not only save money but can also open up avenues to generate revenue by converting unused spaces for retail uses or other public-facing enterprises that bring colleges and communities together.