You have /5 articles left.
Sign up for a free account or log in.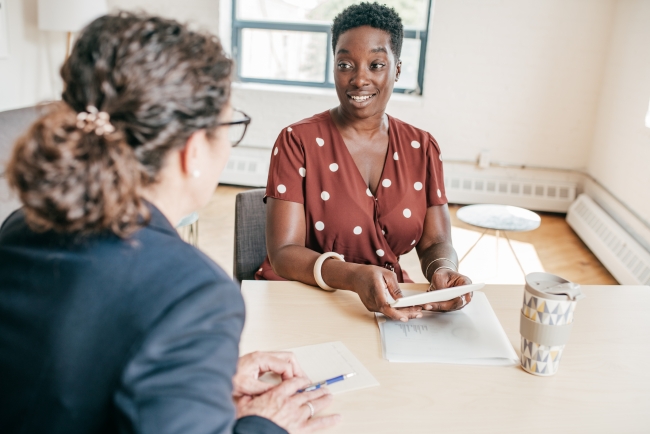 kate_sept2004/E+/Getty Images
Mentorship programs can support students as they enter college, during their college career or as they move on to their next chapter in life. For students interested in graduate education, participating in a mentoring program can provide insights, expand their professional networks and help them build confidence in themselves.
Informal and formal mentoring can broaden pathways to graduate education for students, particularly those from historically marginalized backgrounds, according to a May report from the American Council on Education.
The report, part of ACE's Race and Ethnicity in Higher Education project, offers insight into the effectiveness of various programs across higher education in the U.S. and guidance for practitioners looking to improve outcomes among diverse student groups in graduate education.
What's the need: Students of color are underrepresented in graduate education compared to total population percentages and undergraduate student representation, according to data from the U.S. Census Bureau and National Center for Education Statistics.
Hispanic or Latino graduate students, for example, made up 12.3 percent of the graduate population in fall 2020, compared to 21.8 percent of undergraduate students during the same term. White students, on the other hand, were more represented in graduate enrollment, at 61 percent of the student population in fall 2020, compared to 52.8 percent of undergraduates.
Disparities exist in completion and enrollment in fields of study, as well, with Hispanic or Latino, Black or African American, and Indigenous students less likely to enroll and complete credentials in STEM fields.
To close these equity gaps, mentorship has shown promise in encouraging historically minoritized students to pursue graduate education.
Why it works: Mentoring has demonstrated three outcomes for prospective graduate students.
Demystify pathways. By connecting with a mentor, students better understand the means to graduate school enrollment, from how to apply and what resources are available to what a day in the life looks like for graduate students. Mentors also supply insight into the hidden curricula of graduate school, which can be particularly helpful for first-generation students.
Exposure to research. Many mentoring opportunities take place adjacent to research exposure or in a research setting, which allows students to gauge their feelings about research and grow their professional skills for graduate school.
Expand social networks. Connecting with faculty and graduate students as mentors can develop students' social networks in their fields, giving them confidence in their identity as a researcher and when interacting with other scholars.
Mentorships benefit the mentor, as well, according to the report. Providing guidance and support to a peer can help graduate students reflect on their experiences, expand their networks and develop interpersonal and communication skills.
Improving mentorships: Colleges and universities can increase mentorship's effectiveness in transitioning undergraduates into graduate students with institutional support measures.
Mentorship recruitment should be intentional and friendly, as well as encourage activities that help historically minoritized students succeed in their mentorship.
Offering financial support to historically minoritized students can alleviate responsibilities that could detract from academic planning and mentoring activities. Colleges can provide stipends to students participating in graduate preparation programs to offset costs like books and fees for tests or applications.
Faculty and staff development should be considered within mentorship programs, such as equity and inclusion training or funding for collaboration among mentors.
Colleges and universities can also partner with one another to create a graduate mentorship program. Because not every institution offers graduate programs, establishing relationships with peer institutions can connect pathways for students. Systems can also create shared mentorship programs across campuses. One example, the Community College Pathway to Law School initiative in California supports underrepresented college students' entrance to law school.
Best practices: For an institutional leader considering how to promote or establish mentorships for historically marginalized students, the report offers some actions to consider.
Tie mentoring into larger DEI goals. Connecting mentorship to campuswide initiatives to support underrepresented minority students can help gain buy-in from students, faculty and staff.
Consider your student population. Understanding the needs and goals of learners at a particular institution should guide the creation of a formal or informal mentorship program.
Prioritize access. Eligibility requirements for mentoring should not eliminate historically minoritized students, so leaders should be thoughtful when implementing a GPA or attendance requirement.
Consider multifaceted mentorship. Offering different types of mentors, like faculty, staff or peers, can better serve the needs of students.
Evaluate impact. Mentorship programs should have clear goals and indicators to evaluate program progress. Data points to track can include mentorship participants' perception and satisfaction with the program and student outcomes in their education and career following the mentorship.
Get more content like this directly to your inbox every morning. Subscribe here.