You have /5 articles left.
Sign up for a free account or log in.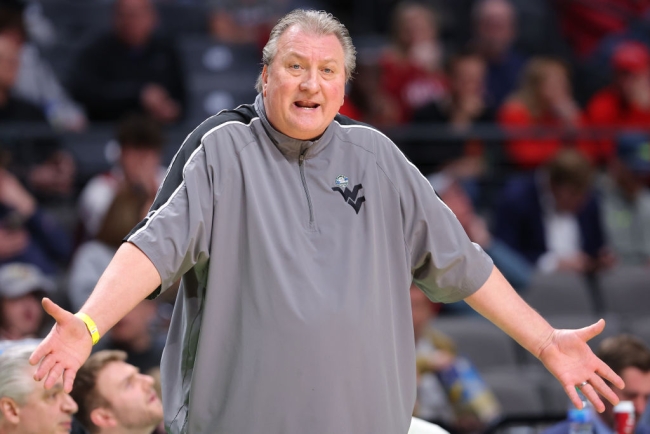 Kevin C. Cox/Getty Images
Bob Huggins capped off his 16th year leading the West Virginia University men's basketball team with a nail biting 65-to-67 loss to the University of Maryland in the first round of the NCAA tournament in March, ending the season with a winning 19-15 record.
A few weeks later, he went on a sports radio show and called members of Xavier University's basketball team—an old rival of his former team at the University of Cincinnati—a homophobic slur. He did this not once but twice during the interview, repeating both the slur and a derogatory portrayal of the school's Catholic identity.
For most university employees, such comments would be enough to justify an immediate firing. Not so for the Hall of Fame coach and prodigal son of Morgantown, who has led WVU since 2007 and is the winningest active coach in Division I men's basketball. Huggins emerged from the scandal damaged but intact, with a three-game suspension, a $1 million fine, mandatory sensitivity training and a contract alteration that came with a stern ultimatum.
"We have made it explicitly clear to Coach Huggins that any incidents of similar derogatory and offensive language will result in immediate termination," WVU president E. Gordon Gee and athletics director Wren Baker wrote in a joint statement announcing Huggins's suspension. "It was inexcusable."
But longtime college sports observers say "inexcusable" probably won't mean dismissal unless Huggins starts losing—an unfortunate but unsurprising reality for successful coaches of powerhouse athletics programs.
"He's a celebrity coach," said Eddie Comeaux, founding executive director of the Center for Athletes' Rights and Equity at the University of California, Riverside. "I wouldn't be surprised if another decision ends up coming down at the end of the year, but only if the season goes poorly."
Gee is no stranger to the power that popular D1 coaches can have over even their institution's highest-level administrators. In 2011, when Gee was president of Ohio State University, football coach Jim Tressel came under fire for allegedly permitting players to trade branded memorabilia for free tattoos—a clear NCAA rules violation. When asked by a reporter if he would fire Tressel, Gee laughed.
"Are you kidding?" he said. "I'm just hopeful the coach doesn't dismiss me."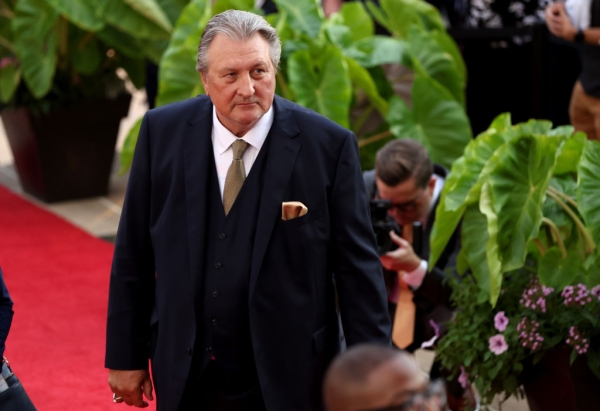 Twelve years later, Gee is facing a similar predicament, trying to address Huggins's offensive comments while treading carefully around his legendary status at the institution.
Pat Forde, a senior writer at Sports Illustrated who recently argued that Huggins should have been fired for his homophobic remarks, said Gee's flippant comments in 2011 contain real insight into the world of college athletics that holds true to this day.
"While he was trying to be glib, I think it was a very stark window into the power dynamics at schools that are focused on athletics," Forde said. "If you're a successful coach at an athletics powerhouse, you're almost without exception more powerful and popular than your bosses … It's very hard for the institution to walk that line when doling out punishment."
Survival of the Winningest
Recent examples of college coaches uttering reprehensible comments abound, but most of them ended in suspension or reprimand rather than dismissal.
In 2020, former Texas Christian University football coach Gary Patterson apologized for saying the N-word to Black players, but he did not receive any punishment from TCU; he left a year later after over two decades as head coach, for reasons more related to his game strategy than his conduct. In January, Jody May, the men's basketball coach at Albion College in Michigan, was suspended for using the same slur that Patterson used in the same context. Although team members publicly called for his dismissal, May returned after a short suspension.
David Ridpath, a professor of sports business at Ohio University, said some head coaches accumulate enough cachet to inoculate them from the kind of consequences that would befall less successful coaches—and certainly other university employees—for the same offensive speech.
"It's sad, because it represents a kind of situational morality," he said. "If I was a professor [at WVU], even one with tenure, and I made the comments Huggins made, I would most likely be dismissed for cause."
Coaches' offensive comments can have a tangible impact on a team's reputation, both among fans on and off campus and among potential recruits.
In 2021, Creighton University men's basketball coach Greg McDermott's comments to the majority-Black team about "staying on the plantation" provoked anger and frustration among both team members and other students. They also led star recruit TyTy Washington to break his commitment to Creighton and play for the University of Kentucky.
"It was definitely the controversy," Washington, who is Black, told The Athletic. "I really wanted to attend Creighton … so it was kind of heartbreaking once I found out what he said."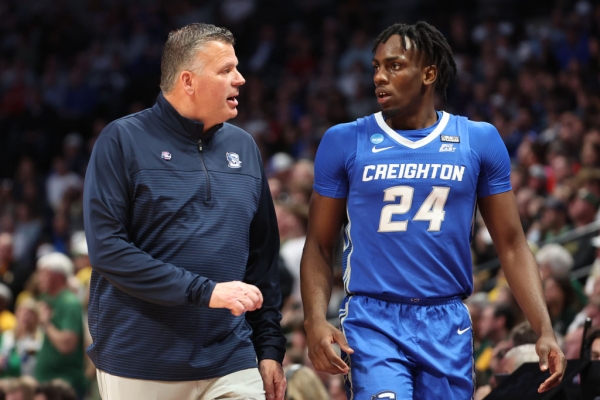 And yet McDermott wasn't dismissed, despite the impact his comments had on the program's future and, subsequently, its bottom line. His case, Ridpath said, is indicative of the power of a successful record in college sports and the complicated calculation institutions make to determine who gets a pass and who doesn't.
"When he made those comments, McDermott was still winning at a very high level," Ridpath said. "If you win enough as a coach in a big-time sports program, you can build up a kind of firewall against the worst consequences for your words and actions."
To be sure, there are plenty of coaches who have been fired or forced to resign in the wake of bigoted comments. In 2021, Seattle University basketball coach Jim Hayford was effectively dismissed after making racially insensitive comments to his majority-Black team. And in March, Texas Tech men's basketball coach Mark Adams resigned a few days after being suspended for racially insensitive comments.
So what made the difference between Huggins's case and those of the now-jobless Adams and Hayford?
Ridpath said it was partially the content of Huggins's comments, and college sports' higher tolerance for homophobia than racism.
"Homophobic speech tends to be treated with kid gloves compared to racist speech," he said. "That's probably because—and it's sad to say this, but it's hard to deny—if a coach is branded a racist and they're trying to recruit elite Black athletes or athletes of color, that's going to damage the bottom line of the school … homophobia is less of a concern in that regard."
Forde agreed but said there's also a simpler reason why some coaches get fired and others are offered a lifeline.
"Mark Adams wasn't winning anymore," Forde said. "That was really it. He was expendable, and there were people that wanted him gone anyway."
Short-Term Calculus, Long-Term Damage
Comeaux said the celebrity of coaches like Huggins acts as a form of currency that increases the prospects of WVU's recruitment, merchandising, television deals and other revenue streams.
"When we think about the increasing commercialization of college sports, there's an arms race for profits, and those come from wins," Comeaux said. "What typically drives college athletics is not so much the well-being or academic obligations of athletes, but the quest for the almighty dollar."
Ridpath said that analysis can come back to bite institutions if they waffle on their standards for what constitutes a fireable offense. If an assistant wrestling coach at WVU made comments similar to Huggins's and was fired, for example, now that coach would have strong precedent to stand on in a court challenge to their dismissal.
"Regardless of the coach's stature, universities should establish a universal standard and stick to it without waffling," Ridpath said. "If you make that precedent and then go against it later, it could be very problematic."
Comeaux said even firing coaches can be futile without addressing deeper cultural problems that emboldened a coach to make insensitive comments in the first place.
"Sometimes, the punishment becomes procedural rather than substantive … How do you begin to disrupt these team cultures that often are not inclusive of marginalized communities?" he said. "I don't think those efforts have been clearly laid out publicly where I would be convinced that this is not just a case which, if it happens again, the university will move based purely on the market."