You have /5 articles left.
Sign up for a free account or log in.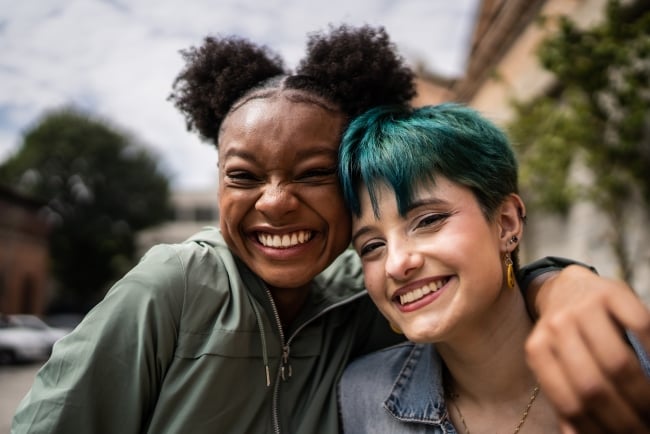 Three in 10 students spend zero hours per week on extracurriculars, clubs or groups such as student government. On the upside, half of students spend one to five hours weekly on these activities, and the rest spend more, according to the newest Student Voice survey on various aspects of the college experience.
The survey, conducted July 31 through Aug. 14, asked 3,000 four- and two-year college students at 170 institutions questions about campus life, orientation and technology's role in their college experience. This is a preview of the full findings, which will be covered in the coming weeks. Student Voice is a collaboration between Inside Higher Ed and College Pulse.
What limits student involvement in campus life, and therefore potentially limits students' ability to build a sense of connectedness and belonging? More than four in 10 students say timing and location of events, making this the No. 1 reported barrier to participation in extracurricular activities and events of 11 possible options. Off-campus work is a close second, with nearly four in 10 students citing this.
About three in 10 students each say their campus involvement is negatively impacted by lack of knowledge about activities and events and, separately, on-campus work.
Relative to their peers who don't receive financial aid, students with aid appear to be disproportionately impacted by factors including timing or location of events, off-campus work, not knowing about activities or events, and costs of participation. For example, 43 percent of students receiving financial aid say timing or location of extracurriculars and events hurts their ability to participate, compared to 31 percent of students with no financial aid.
What are the top benefits of participating in college extracurriculars, clubs or groups? Among the 2,104 respondents who spend one or more hours a week on these activities, the top selected benefit of nine listed options is meeting new people or making new friends, with seven in 10 students saying this. Distant second but clearly related benefits are building a sense of belonging or connectedness to campus life and, separately, activism or being involved in one's community. Nearly three in 10 students cite each of those.
Less popular reasons for participating in extracurriculars: doing something one loves to do, gaining professional experience, having activities to put on one's résumé, taking a break from coursework and developing new skills.
As for what would increase students' participation in campus clubs, groups and extracurriculars, the No. 1 answer of 15 possible options is better advertising and promotion, with nearly half of students wanting this. Similarly, many students say better advertising and promotion would boost their attendance at specific campus events.
Perhaps relatedly, the top feature of 15 options students would like to see in a campus app (whether their college or university has one or not) is a campus events calendar. Six in 10 students want this. Additionally, in write-in comments about how technology could help them feel more connected to campus, numerous students say they want a campus events calendar because they're regularly missing out on events and opportunities they didn't know about.
"I feel like I never know when certain events are happening on campus," wrote one student at a public university in California, for example. "I also wish there was easier access to a sporting events or general events calendar. Having everything on one calendar makes it easier to be in the know and to know when to avoid being on certain roads if there is a football game or other big event."
Other major findings from the new Student Voice college experience survey:
Six in 10 students who attended orientation say it helped them feel more connected to their campus, while fewer than half agree it helped them feel more comfortable accessing student resources on campus (44 percent) and that it helped them feel more prepared for college (40 percent).
Students who attended in-person orientations rate the experience more highly than do students who attended virtual orientations, but satisfaction rates are higher still for students who attended specialized summer bridge or pre-orientation experiences. Relatively more two-year college students than four-year students rate their orientation experiences positively, as well.
Asked what technology would help increase their participation in campus events (guest speakers, sporting events, workshops, etc.), half of students cite the ability to participate virtually.
About a third of respondents over all have held leadership positions in a sport, club or group since starting college. Leadership experience rates are elevated for LGBTQIA+ students relative to straight students, at a 44 percent and 31 percent, respectively.
Next up in Student Voice: more on students' experiences with orientation. Share your reaction to our findings on these experiences, or any of the above.