You have /5 articles left.
Sign up for a free account or log in.
When I wrote a post asking about scholars studying the university as a workplace, the responses I received all pointed me to Kevin McClure. Kevin, a professor at the University of North Carolina at Wilmington, is working on a book for Johns Hopkins University Press called The Caring University: Reimagining the Higher Education Workplace After the Great Resignation.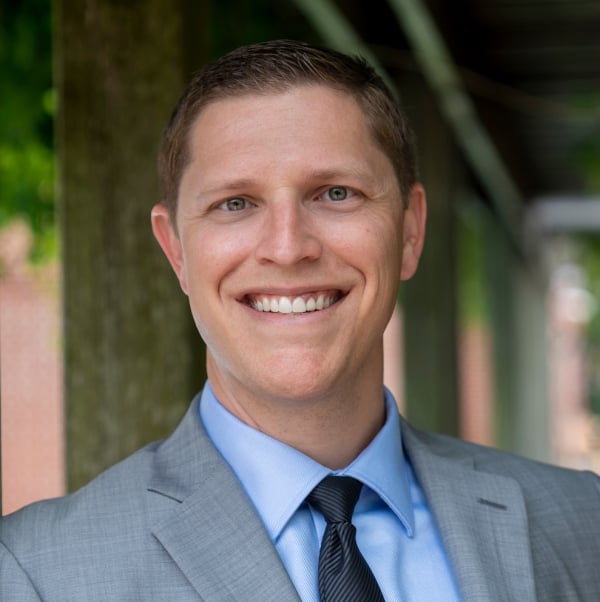 Q: Tell us about the book you are writing. What are some of the themes you will explore?
A: The Caring University explores how we can reimagine the higher education workplace through the collective, proactive, ongoing pursuit of organization-level changes. The Great Resignation swept through higher education like wildfire, partly because colleges and universities have a poor track record of prioritizing employee well-being. This reputation for overlooking the employee experience was dry kindling for a higher education labor force whose pandemic experiences sparked new expectations of employers and workplaces. Workers are less willing to blame themselves for an inability to cope or rise above obstacles, instead feeling emboldened to ask how institutions are supporting them.
The main argument of the book is that many of the problems of the higher education workplace are baked into the cultures and structures of colleges and universities at an organizational level. They reflect workplace norms around professionalism, values related to decision-making and beliefs about strategies worthy of investment. Problems become codified in the structures of organizations through policies and widely accepted practices that govern everyday working conditions, such as workload, hours, compensation, promotion and leave. If institutions are going to effectively serve students, meet contemporary and future challenges, and achieve lofty goals, they can't lean on self-care or replacing disaffected employees. They need to address the cultures and structures that gave people reason to re-evaluate, resist and resign.
It is easy for books to proclaim the need for organizational change but harder to answer: Organizational change towards what? And how? In the book I detail and exemplify six organization-level changes that are designed to address both organizational cultures and structures: making the employee experience a strategic priority; creating working cultures and conditions for real (not ideal) workers; committing to professional growth and fair compensation; pursuing structural change for diversity, equity and inclusion; encouraging shared governance and collective action; and preparing leaders for the caring university. I draw on theories of organizational change in higher education to develop approaches under each of these changes that foster collaboration, build on existing expertise and promote organizational learning. And I make heavy use of narratives and examples so that it's a research-based but readable resource.
The book's central message for leaders isn't "make employees happy or they'll quit." Rather, I show how paying attention to the employee experience, correcting problematic norms, investing in people and generally taking the well-being of staff and faculty seriously is the stuff of effective organizations. If you want to improve student success, demonstrate the value of higher education and unleash innovation, it all comes back to the conditions you set for employees.
Q: Where do scholars who study the university as a workplace congregate? What conferences do you attend, journals do you read and academic/professional associations do you participate in?
A: There is a strange belief that crops up from time to time that colleges and universities have not been subjected to scholarly analysis. This is simply untrue. A half century of organizational theory was built on the study of colleges and universities. Faculty from a wide array of disciplines have been studying academic culture for a century or more. The field of higher education and student affairs has almost single-handedly developed our understanding of the staff experience in higher education. This book is something of a love letter to my colleagues who have dedicated their lives to advancing our understanding of postsecondary education. It's not an understatement to say the book wouldn't exist without their labor.
If a reader wants to dive into this research, there's no shortage of associations, journals and conferences. The Association for the Study of Higher Education, American Educational Research Association, Council for the Study of Community Colleges, ACPA-College Student Educators International and National Association of Student Personnel Administrators (NASPA) are examples of national organizations. All of these operate scholarly journals that publish empirical research, including studies of the university as a workplace. Many of the "functional areas" of university life—from financial aid to fraternities and sororities and faculty development—also have their own associations, events and sometimes journals. I usually tell my students—and remind myself—that the likelihood that something in higher education hasn't been studied is low. We may not always have definitive answers, but that's life. We need to do our homework and read.
What I'm proposing here is that there is a lot of knowledge out there about higher education. Before a leader emails a consultant or reads Scott Galloway, they might poke around their own institution's library or employee directory—chances are, they have in-house resources and experts. And the book tries to make the case that some of the changes to bring about the caring university are not new or radical. It's often about taking stock of the strengths of organizations, empowering employees and putting into practice what we already know employees—and students—need.
Q: Where would you like to see other scholars who study the university as a workplace focus their research? What are some of the big questions around the intersection of higher education and employment that are getting too little scholarly attention?
A: Despite all the research I just noted, our data around higher education workers and their experience is fragmented and incomplete. Of the few national data sets on staff and faculty, most only provide a general picture of rank or salary. Some of the data is paywalled. Some of it uses outdated and exclusionary categories related to identities. Institutions don't help much on this front. They often barely have enough staff to keep up with mandatory reporting. They might run an employee engagement survey every couple of years, but then some struggle to act on the data. When the Great Resignation hit higher education, many institutions didn't have infrastructure in place to understand the employee experience. All that's to say, there's a space for improving data on higher education workers.
There are parts of the higher education labor force that haven't been extensively studied. I'm thinking, in particular, about staff who aren't in student affairs—they might be administrative support professionals or business managers or registrars. We're talking about a lot of people who are central to the operations of colleges and universities whose voices are often overlooked. In my interviews with these staff members, I have repeatedly heard about the effects of budget cuts, downsizing, centralization and understaffing. An important question that's emerged from these interviews is what level of staffing is sufficient in order to effectively—and humanely—run a college or university? My research points to many situations in which offices are simply too thinly staffed to meet expectations. It's not good for students, it's not good for institutional efficiency, it's not good for risk management. There are ripple effects for organizational performance, and I'm not always sure leaders realize that.
Something I'm hoping to write about soon—and I welcome readers' thoughts on this topic—is how to pursue organizational change from "middle management" positions. One of the most frequent questions I have received while doing this work goes something like this: "I'm a unit manager, and my supervisees are struggling. I'm trying to advocate for changes, but I'm hitting a wall with the leaders above me." That wall might be barriers created by the organizational cultures and structures, or it might be a leader who just doesn't see workplace problems because they've been privileged enough to avoid them. That's a really frustrating space to be in, and I suspect that the inability to support supervisees and hitting that wall with leaders has pushed a number of talented emerging leaders away from higher education. Or it gives them reason to wonder if they want to advance into senior leadership, which is itself another big research topic that will need our attention.
In an effort to bring some semblance of order to this response, I'll offer my perspective that I think our understanding of workplace problems in higher education is more developed than our sense of what strategies work or are worth exploring. In the book, I speak to both problems and solutions, but I often have to work much harder to find examples of good ideas in practice. There's space for more detailed case studies of promising programs, evaluations of initiatives and analyses of leadership approaches. We need good ideas and we need platforms to amplify effective practices. One of my soapbox topics is that funders have demonstrated very little interest in financially supporting work focused on the well-being of staff and faculty.
There's plenty of work to do, both in research and practice. There are many talented scholars and practitioners who are working hard to create a better higher education workplace. Hopefully, my book helps to shine a light on their contributions. But in many ways, the enthusiasm I saw from leaders about supporting employee well-being has waned. Change needs champions, and we're going to need leaders and donors to step up and see how working conditions, organizational performance and outcomes are all intertwined.