You have /5 articles left.
Sign up for a free account or log in.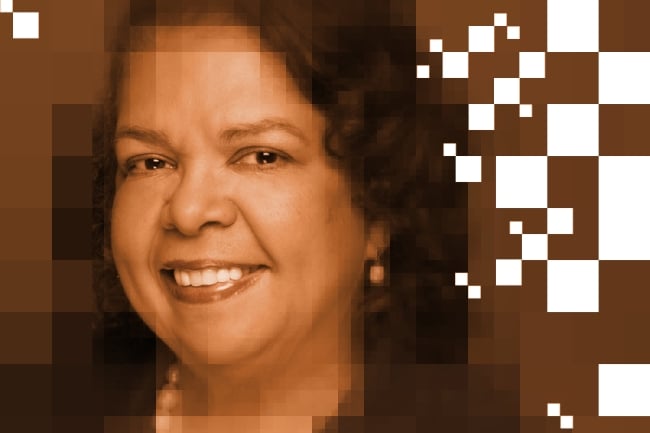 Union Institute / Justin Morrison, Inside Higher Ed
Union Institute & University is in dire financial straits. The nonprofit online institution has been locked out of its headquarters in Cincinnati and faces eviction from its center in Florida. Meanwhile, employees have filed a lawsuit over unpaid wages.
The institution has been struggling for months to make ends meet. So have its employees, who say they have not been paid in weeks—a recurring issue since December. Now, with the semester due to start next week, Union Institute appears to be on the brink of collapse, with creditors lining up and no answers from university leaders.
Union's Financial Issues
Multiple current and former employees were reluctant to discuss the university's issues for fear of career repercussions. Those who spoke with Inside Higher Ed requested anonymity. But all had sharp criticism of Union leaders, who they believe are responsible for the financial crisis.
Current and former employees allege that the payroll problems began at the end of last year. The first time paychecks were late, President Karen Schuster Webb blamed a third-party payroll company, according to an employee speaking anonymously for fear of retribution.
But as payroll problems persisted, Webb's explanations changed.
In April, an hourly employee in the financial aid department filed a lawsuit against Union Institute alleging nonpayment of her wages; the case was later broadened to class action status. The lawsuit alleged that the plaintiffs had not been paid for over a month and that Union indicated it had "no intention of paying [the] plaintiff and those similarly situated, for the work they have performed." The lawsuit alleges that Union violated the Fair Labor Standards Act.
In response to the lawsuit, Union's legal counsel denied violating labor law, arguing that it is "the policy and practice of Union to pay all of its employees all of the wages they are owed for all of the time that they work, in accordance with all applicable laws and regulations. Defendants further aver that all employees have been paid their wages for the short time period in question, although tardy. Union does not expect or require and has never expected or required any of its employees to perform any work without being paid for their time performing such work."
An email from Webb, included in the plaintiff's court filings, offers more insight on the payroll issues.
"The disbursement problems emanate from uncollected receivables owed to Union from federal and state governments, as well as a significant percentage of unpaid tuition. Federal funding of over $3.2 million was to have been sent to Union this Fall, and the university is still waiting, as are hundreds of other institutions and companies. Unfortunately, we cannot escalate the timing of when these federal government funds will arrive. There is also grant funding owed to Union that should have been sent in January, and that Union is just now partially receiving this week," Webb wrote in the March 16 email. "That said, as a testament to Union 's resiliency, the university has been successfully supplementing this significant amount, as we wait for government funds."
In an April 24 email announcing that employees would be receiving the paychecks that were supposed to be disbursed on April 7 and April 21, Webb promised that new "protocols and policies are being put into place" to ensure "that this type of challenge should not happen again."
The lawsuit is ongoing, with a hearing scheduled for next month. Neither the plaintiffs, their attorney nor Union leaders responded to inquiries from Inside Higher Ed about the lawsuit.
One employee—who is not part of the lawsuit—told Inside Higher Ed that continued payroll delays have caused significant financial issues for faculty and staff members. Speaking anonymously, the source said that employees have faced eviction, lost car insurance and had to take up outside jobs like driving for Uber in order to make ends meet. Compounding their financial struggles, the employee said, is a lack of accountability from Webb: "The thing that was frustrating is she never addressed the issue; she didn't meet it head-on."
As of publication, some employees alleged they have not been paid in more than a month, indicating that disbursement issues have continued since the lawsuit was filed.
Local news outlets also reported that students have been waiting on federal loan refunds since mid-July; those funds were reportedly used to pay some staff members, according to a claim made by an administrator in a meeting with students.
On top of the lawsuit, Union Institute is struggling to pay its rent. Currently the university has been locked out of its Cincinnati headquarters for more than a week. An email from Webb sent in mid-August told employees to "work from home until further notice."
Union appears to have also lost access to its phone system; calls to the university are met with an automated message declaring, "The number you have dialed is not in service at this time."
Outside Cincinnati, Union Institute has centers in Hollywood, Fla., and Sacramento. Florida court records show that the institution is currently facing an eviction from its Hollywood center.
Inching Toward Closure?
In many ways, Union Institute is facing the same struggles as countless other small colleges with enrollment plummeting amid heightened inflation and external operational pressures.
Enrollment at Union stood at 787 online students in fall 2022, according to the latest federal data available. That number is down from 860 in fall 2019—the last semester before the coronavirus pandemic hit the U.S. and prompted an enrollment slowdown nationwide. A decade ago, in fall 2013, Union enrolled 1,660 students.
Union's publicly available financial documents reveal a university with few resources operating at a loss in every fiscal year since Webb became president in 2018. Prior to her arrival, Union had generated positive income for five straight years. With an endowment valued at roughly $1.3 million as of June 2022, Union does not have deep pockets to sustain continued losses.
Now, with Union's debt climbing and revenues shrinking, employees want accountability.
Plunging enrollment—not to mention financial insolvency—is an issue leaders are unwilling to address publicly, even as employees demand answers and wait on overdue paychecks. Neither Union's president nor individual trustees responded to multiple interview requests from Inside Higher Ed.
Many employees see the institution's leaders as the root of the problem and are calling for their immediate replacement. Last month, Union's Faculty Council voted no confidence in university leadership.
"Voting has concluded and faculty and staff have voted overwhelmingly in support of a vote of no confidence in the President and the Chairman of the Board. In total, 117 employees participated in the voting process with a result of 94% in favor to 6% against," read a July 24 Faculty Council email that was shared with Inside Higher Ed.
In an emailed statement, the Faculty Council noted it "cannot comment on the university's ongoing financial crisis" but noted that "Union's faculty and staff remain deeply committed to the institution's nearly six-decade legacy of engaging, enlightening, and empowering adult students to attain professional goals and to pursue a lifetime of learning, service and social responsibility."
The email, which was attributed only to the Faculty Council, continued by emphasizing that Union's "historic commitments to academic excellence, diversity, social justice, and integrity are stronger and more needed today than ever." The Faculty Council email also concluded by noting its dedication to the university's mission and efforts "to secure effective leadership and resources that can return us to financial health and renew our beloved institution's ability to make a difference in the lives and communities of our students, alumni and employees."
Other sources also noted key departures in recent months, including the university's provost, registrar and chief financial officer, leaving the university hobbled in key administrative areas. Other departments, such as financial aid and admissions, are short-staffed, they said. How, employees wondered, will Union fix its enrollment woes with staffing shortages in critical areas?
Long-serving faculty and staff members remain because they believe in the mission of Union, one employee said, pointing to its history of enrolling underserved students from marginalized populations, its commitment to social justice and a scholarship program for single mothers.
Union alumni include various authors and activists, as well as former Jamaican prime minister Portia Simpson Miller and Jane Sanders, a former college president who is married to U.S. senator Bernie Sanders.
Now faculty and staff members fear the rich history of Union Institute is on the verge of disappearing. They wonder if the university should have been closed in an orderly fashion, even as they worry about the possibility of an abrupt closure.
"There would have been graceful ways to teach-out and to end the Union legacy on a high note," said one longtime Union Institute employee. "But that's gone. That opportunity is gone."
The employee expressed worry that the university is not distinct enough to survive in a world where prospective students have a vast array of choices, especially in the expanding world of online higher education—even as many forgo postsecondary study entirely.
"Universities are failing. And there's nothing so special about Union that we won't fail if the leadership doesn't address these issues of tanking enrollment," the longtime employee said.