You have /5 articles left.
Sign up for a free account or log in.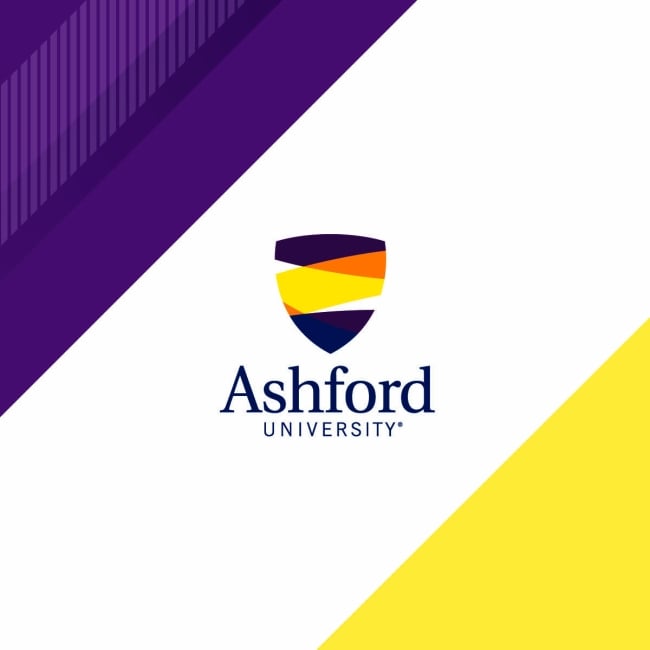 The former Ashford University repeatedly lied to students over a decade about the cost, time requirement and value of its degree program, making the education they obtained "effectively worthless," the U.S. Education Department found in an independent review.
As a result of that review, the department is forgiving $72 million in student loans for more than 2,300 former Ashford students.
A department official also said during a news conference Wednesday that the government will "seek to recoup the cost of these discharges" from the institution's current owner. The University of Arizona acquired Ashford, a for-profit, from its parent company, Zovio, for $1 in 2020 to create the nonprofit University of Arizona Global Campus, an online college that's affiliated with but separate from the University of Arizona.
Consumer protection advocates and others criticized that purchase, which outsourced the operations of the online program to the publicly traded Zovio. UAGC announced last summer that it was buying Zovio's assets and bringing the management of the online program in-house. UAGC president Paul Pastorek said at the time that the decision "severs our present from the past."
It doesn't appear that the Education Department sees it that way.
"When a school acquires another school, they agree to accept the liabilities from the school they are acquiring," a senior department official said during a news conference Wednesday, though officials declined several times to specifically say which entity it considers Ashford's current owner. The department has not signed off on the sale of Ashford yet.
"We will seek to recoup the funds from the current owner, as well as anything we can get out of Zovio," the senior department official said. Officials didn't say how much they plan to recoup.
It's also not clear whether the department's effort will be successful. Last August, the agency said it would hold DeVry University liable for $24 million to cover the cost of 18,000 borrower-defense claims totaling $71.7 million. DeVry sued, alleging that the department lacks the authority to recoup costs. That lawsuit is ongoing.
The University of Arizona did not have prior knowledge of the department's announcement, a spokesperson said in a statement.
"The University of Arizona is reviewing the department's action and related information and will be assessing its options," the statement said. "The University of Arizona had absolutely no involvement in, and is not directly or indirectly responsible for, the actions of Ashford and its parent company, Zovio Inc., on which the department has based its discharge of these borrower defense to repayment claims."
UAGC, the statement went on to say, is governed by an independent board of directors, and its senior leaders have no ties to Ashford or Zovio.
"With UAGC, The University of Arizona intended to help the former Ashford students by providing stability and continuity in their higher education journey and new leadership of high integrity and purpose," the statement said.
Phil Hill, whose Phil Hill and Associates analyzes the education-technology market, said it's going to be complicated for the department to sort through the legalese of the acquisition.
The University of Arizona used an affiliated foundation to acquire Ashford, a structure that could shield the university from any liability.
Regardless, Hill said that the department's intention to recoup money in this case sends a signal to other nonprofit colleges considering a purchase of a for-profit institution.
"I don't think this action is solely targeted at Ashford and UAGC," he said. "I think this action is targeted at the Universities of Phoenix and Idaho and any other university considering a nonprofit conversion. This is the Department of Ed sending a warning shot across the bows of Idaho and any other school considering this type of conversion."
The University of Idaho announced earlier this year that it planned to purchase the University of Phoenix, a for-profit institution. That deal is still in the works.
Borrower-Defense Claims
Federal rules known as borrower defense to repayment allow students to seek debt relief if they've been misled or defrauded by a college. New rules to make that process easier for student borrowers are currently on hold because of a lawsuit, but the action against Ashford was taken under the department's 1995 and 2016 regulations for borrower defense.
Wednesday's announcement wipes out the loan balances for Ashford students who attended the university from March 1, 2009, to April 30, 2020, and who have already submitted a borrower-defense claim. Other borrowers who attended Ashford during that period can submit a claim at StudentAid.gov/borrower-defense.
"These borrowers were lied to about the cost of attending Ashford, were misled about how long it would take to get a degree, and were deceived about the transferability of Ashford credits," President Biden said in a statement. "They deserve better."
The Biden administration has so far discharged $14.8 billion in student loans for 1.1 million borrowers whose colleges either defrauded them or closed abruptly.
The Ashford action comes after California's attorney general and Justice Department won a $22 million judgment against Zovio and Ashford. The state attorney general accused the university in a lawsuit of encouraging students to enroll by giving them misleading information about cost and financial aid, job market outcomes, the pace of degree programs, and transfer credits. The department's review confirmed the court's findings of substantial misrepresentations.
"As the California Department of Justice proved in court, Ashford relied extensively on high-pressure and deceptive recruiting tactics to lure students," U.S. under secretary of education James Kvaal said in a news release. "Today we are protecting the students who were cheated by Ashford, and we will also hold the perpetrators accountable, protect taxpayers, and deter future wrongdoing."
The department said in the release that a quarter of Ashford students graduated within eight years and that borrowers said they struggled to obtain employment and faced unexpected financial burdens. Among other findings, the department said Ashford recruiters told students that they could become teachers, social workers or nurses despite the fact the university didn't have necessary state approval or accreditation for those programs.
"The evidence from the California case also demonstrated that three-quarters of all Ashford bachelor's degree programs would have resulted in a negative value for students, making the education they obtained effectively worthless," the release stated.
California attorney general Rob Bonta said at the news conference that what Ashford did to students "was unconscionable and illegal."
"Ashford misled and deceived people trying to better their circumstances in the pursuit of higher education in order to bolster the college's enrollment numbers and pad the company's bottom line," Bonta said.
The Backstory
The department's announcement adds to the ignominy of an institution that from the beginning, almost 20 years ago, was a poster child for how for-profit higher education can go awry. Bridgepoint Education, which later became Zovio, bought an ailing liberal arts college in rural Iowa called Franciscan University of the Prairies in 2005 and turned it into an online behemoth with nearly 100,000 students. Over the years, Ashford and its parent company have been accused of lying to students and attracted federal and state scrutiny.
On Wednesday, Ashford's critics praised the department's decision to discharge former students' loans and hold UAGC liable.
Bob Shireman, a senior fellow at the Century Foundation, wrote in an email that the University of Arizona was negligent in ignoring Ashford's potential liabilities.
"Requiring UAGC to live with that decision is the only way to make clear to others considering the purchase of a college that a change of ownership cannot be used to escape the cost of past fraud," he wrote.
Other advocates wondered how the department could ensure that Ashford's misleading practices aren't continuing at UAGC. The university retained a number of the university's key employees as part of the initial acquisition and later purchase of Zovio.
"If the goal … is to just hang a banner, 'under new management,' and continue predatory practices, and hide behind the claim of new ownership, then those new owners need to understand that past bad acts by the entities they're acquiring will have consequences," said Barmak Nassirian, vice president of higher education policy for Veterans Education Success.
Department officials said during the news conference that its review of the Ashford sale is still underway.
"As we review that transaction, we are going to be looking to be sure that we are confident that any of the behavior uncovered by California is ameliorated and there are protections in place to ensure it does not repeat itself," a senior department official said.