You have /5 articles left.
Sign up for a free account or log in.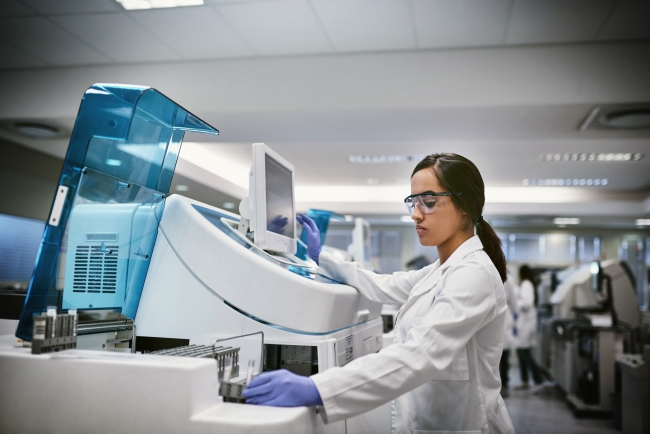 LaylaBird/E+/Getty Images
John completed his undergraduate and Ph.D. training in the biomedical sciences at two of the most prestigious institutions in the country. He received one of the nation's most competitive fellowships to accelerate his postdoctoral training in the laboratory of a Nobel laureate, and he has now entered what is thought to be a person's years of greatest scientific creativity. And yet, after more than five years of additional preparation to lead his own research team, this brilliant, creative young scientist has decided to leave academia. As the cost of living skyrockets, John no longer finds his salary sufficient to support his family.
Though I've changed his name to protect his privacy, John's story is real and highlights struggles I've seen play out again and again among young scientists. Facing low pay, crushing student debt and barriers to launching their own laboratories, early-career researchers are leaving academia in droves. Inflation has worsened the problem, pushing wages further behind rising living expenses and driving strikes like the recent one at the University of California system. Our next generation of scientists is drowning, putting American science and progress in peril.
This brain drain will have serious economic consequences. The biomedical research and development system is a major force in creating jobs, fueling prosperity and driving economic competitiveness in the U.S. Every taxpayer dollar invested in biomedical research yields up to three times the benefit to the U.S. economy.
About two-thirds of the discretionary budget of the National Institutes of Health—the United States' (and the world's) pre-eminent funding agency for biomedical research—goes to universities and research institutes in the form of grants and contracts. Despite the critical role that academia plays in powering the nation's biomedical research and training our scientific workforce, the number of science Ph.D.s going into industry instead of academia has steadily increased over the past decade. In fact, industry beat out academia each of the past three years.
The critical mass of emerging scientists leaving academia sets the stage for a profound workforce shortage down the line that will threaten America's role as a scientific leader. These are the bright scientists, like John, who would be starting academic research laboratories in the next three to 10 years and leading the charge on the scientific breakthroughs of the future. They are the ones who will be developing biomedical technologies to protect the nation through the next pandemic, creating new treatments for cancer and depression, and training the generation of scientists that will follow after them.
The CHIPS and Science Act of 2022 made major investments in reinvigorating the American R&D enterprise. Now, it is critical that we support emerging scientists to continue in their research careers. We should explore strategies such as increased salaries, expanded loan repayment, new types of grants targeted to early-career scientists, greater support for childcare, guaranteed sick leave and dedicated mental health resources. If we fail to take concrete action now, our country will lack the workforce to achieve our R&D competitiveness objectives.
As our nation's leadership seeks the best ways to buttress American scientific competitiveness, we can look to the outcomes—and shortcomings—of past large-scale R&D investments. To prepare American science to enter the 21st century, the Clinton and George W. Bush administrations nearly doubled the NIH's budget from 1998 to 2003. This investment catalyzed remarkable growth in biomedical research and a substantial increase in grants to established scientists. However, that growth was not evenly distributed, and the share of grants awarded to young scientists newly entering the academic research workforce declined.
The lack of support for early-career scientists was exacerbated by contractions in federal funding during the Great Recession of 2008 and the subsequent budget sequestration in 2013. The R&D enterprise ultimately reached a perilous precipice where the young scientists that our nation had invested in training began to opt out of pursuing careers leading academic research laboratories.
In 2016, Congress sought to stem the tide by directing the National Academy of Sciences and the NIH to identify barriers and seek out solutions to support emerging American scientists. The NIH subsequently launched the Next Generation Researchers Initiative, which substantially expanded grant funding for young researchers running their own academic labs.
However, we still have much further to go to stop the exodus of future scientists. A first step is boosting salaries for postdoctoral researchers who have recently finished their Ph.D.s. The average annual salary for this group of academic scientists ranges from $54,000 to $65,000, depending on years of experience. Meanwhile, the median starting salary for Ph.D.-holding biomedical scientists entering industry is $105,000. In a recent survey, postdoctoral researchers identify low salaries as the most common source of their professional and personal dissatisfaction.
The NIH could increase the starting salary to $70,000 for the more than 4,000 postdoctoral researchers they support each year through training grants and individual fellowships. An increase in funding of $15,000 per scientist would cost just a tiny fraction (0.13 percent) of the NIH's annual $45 billion budget. But it could make a massive difference in the lives of early-career scientists.
While still far below industry standards, $70,000 is in line with the demands of UC system postdoctoral researchers in last fall's strike negotiations. And because the NIH sets the benchmark for many research institutions and grant-making organizations, an increase in NIH compensation would reverberate across the research community, helping to stabilize and diversify the pipeline of future scientists.
Unless the U.S. is prepared to cede its global science leadership, we must invest in supporting emerging scientists. Increasing the salaries of postdoctoral researchers would provide immediate relief and serve as a first step in a longer-term investment strategy that could include targeted grants, loan repayment and support for benefits such as childcare and sick leave. As it stands, American science is barely treading water, and its future is drowning. With a modest increase in salary support from the NIH, we have an opportunity to throw it a lifeline.