You have /5 articles left.
Sign up for a free account or log in.
U.S. News & World Report has for the second time this week delayed the release of this year's rankings of law and medical schools.
The rankings were originally due out this past Tuesday. But U.S. News announced a one-week delay for all the graduate programs it evaluates, such as business, education, engineering and nursing. The release was then rescheduled for April 25.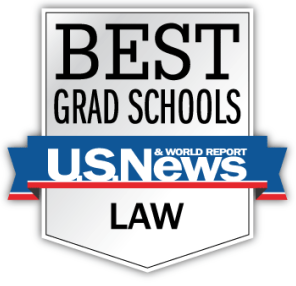 But U.S. News announced Wednesday that next week's release will not include the law or medical schools.
"As U.S. News announced last week, we are dealing with an unprecedented number of inquiries during our embargo period for the 2023–2024 Best Graduate Schools, including requests from law and medical schools to update data submitted after the collection period. We are working to address these inquiries. The level of interest in our rankings, including from those schools that declined to participate in our survey, has been beyond anything we have experienced in the past," the magazine announced.
As a result, the law and medical school rankings will be released "when this work has been completed," the magazine said. The remaining graduate school rankings will be released this Tuesday.
The last year has been full of controversy about the graduate school rankings.
First the law school at Yale University and then a number of other highly ranked law schools announced that they would no longer participate in U.S. News rankings. The medical school at Harvard University then announced it would also no longer take part in the rankings, which prompted other medical schools to follow suit.
Miguel Cardona, the secretary of education, endorsed the movement. He said at a recent conference of law schools that the issues the law schools were discussing were even "more urgent" for undergraduate colleges. He noted that 60 percent of Black college students and 50 percent of Latino students don't graduate. A ranking "does nothing" to fix that problem, he said.
Reuters reported that graduate employment data are a major source of errors being reported to U.S. News.
The news service said that Erwin Chemerinsky, University of California, Berkeley, School of Law dean, on Monday asked U.S. News to review the employment numbers for graduates of the law school, noting discrepancies between the employment figures it reported to the American Bar Association and those that appear in the draft of the rankings.
And at Yale, Debra Kroszner, an associate dean, said the law school expected its graduate employment rate would increase to nearly 97 percent this year under a new methodology that was designed to satisfy Yale. Instead, Yale's employment rate declined to 80 percent under the revised methodology.
"If this is the employment metric they are using for Yale Law School, it is entirely incorrect and flatly inconsistent with the changes in methodology outlined on their website," she said.
The Association of American Medical Colleges, meanwhile, published an article called, "As more medical schools withdraw from the U.S. News rankings, how should prospective students decide where to apply?"
Tops on the list of recommendations for what students should do was to "forget school prestige," a category that included many medical schools that are very difficult to get into.
"For example, schools that are especially selective—as reflected by the high grades and test scores of the applicants they accept—tend to rank higher," the article says. But quoting Leila Amiri, associate dean for admissions at the College of Medicine at the University of Vermont, it says, "But while students might be rightfully proud to get into such a school, Amiri says they should assess whether it will provide the type of supports that might be best for them, as 'this is not a school that's in the business of holding your hand as you're going through medical school.'"