You have /5 articles left.
Sign up for a free account or log in.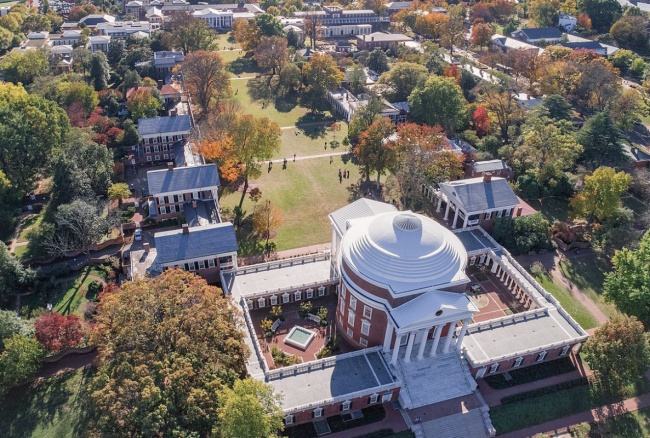 The University of Virginia is changing its approach to legacy preferences in admissions, though it is not going so far as to eliminate the practice.
The university announced on Tuesday, the day of the Common App launch, that applicants would no longer be asked to check a box identifying them as relatives of alumni. Instead, they have the option of responding to a supplemental essay question about their "personal or historic connection with UVA."
"Such relationships might include, but are not limited to, being a child of someone who graduated from or works for UVA, a descendant of ancestors who labored at UVA, or a participant in UVA programs," the prompt reads.
In a statement about the decision, UVA president James Ryan and provost Ian Baucom wrote that the prompt is meant to encourage a broader range of applicants to reflect on their relationship to the institution, which was built by enslaved people in the early 1800s and where thousands more worked until emancipation in 1865.
"The Court's ruling did not extend to how colleges and universities may consider the children of their graduates, but it has given us the opportunity to clarify how we do so, and also to invite other candidates with personal or historic relationships with UVA to explain those relationships and why they matter," they wrote. "We hope this prompt will give all students—not only, for example, the children of our graduates, but also the descendants of ancestors who labored at the University, as well as those with other relationships—the chance to tell their unique stories."
The prompt still allows admissions officers to consider candidates' legacy status in the same way racial identity must now be considered: as part of a holistic individual assessment. In taking this middle road, UVA is not going as far as many institutions seeking to eliminate legacy consideration altogether in order to offset the effects of the Supreme Court's ruling on affirmative action—a step that its primary public rival, Virginia Tech, took on Monday.